Pose Estimation
Precise human pose estimation powered by deep learning
Overview
Trained on our in-house supercomputer with numerous computer-simulated 3D human body images, PFN's pose estimation technology can accurately recognize human postures and gestures to the fingertips in 2D camera images. PFN is conducting research to apply the technology for sign language support, sports analysis, entertainment, technical training, telediagnosis and more.
Features
Sign Language Avatars
Our pose estimation technology has been adopted for
SureTalk
, the mutual sign language-to-voice communication system developed by SoftBank for users in Japan. With PFN's technology, the system can automatically generate computer graphics avatars that can demonstrate intelligible sign language.
Sports Analysis
Using our pose estimation technology, we developed a soccer-specific tactical and analytical support tool.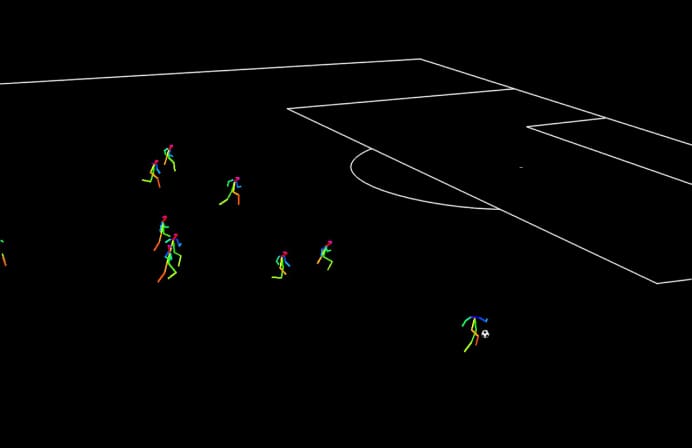 Players' pose estimation (patent filed)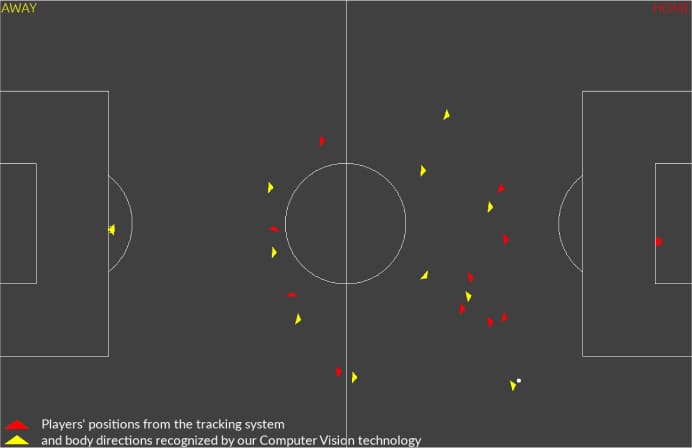 Players' body directions based on the pose estimation (patent filed)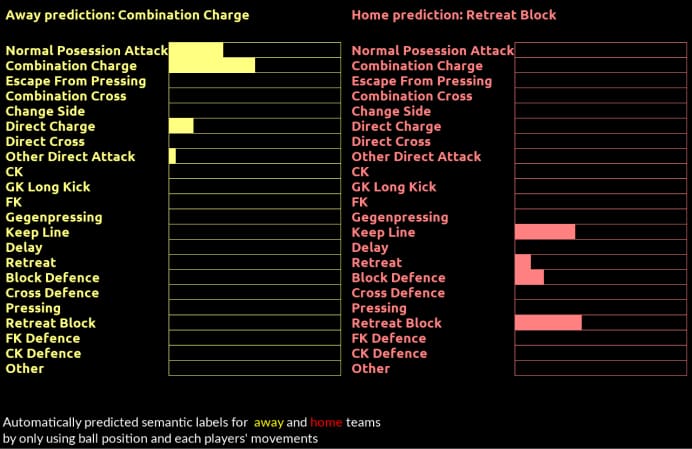 Football scene classification (patent filed)