Preferred Networks' MN-3 Supercomputer Breaks Previous Record by 23.3%
Deep learning supercomputer achieves energy efficiency of 26.04 Gflops/W, ranks 2nd in latest Green500 list
Update (November 20, 2020)
On November 17, 2020, MN-3 was certified as number one among the Green500 systems with highest-quality Level 3 measurement.
TOKYO – November 17, 2020 – Preferred Networks, Inc. (PFN) and Kobe University announced today that MN-3, PFN's deep learning supercomputer, has achieved an energy efficiency of 26.04 gigaflops-per-watt (Gflops/W), 23.3% above its previous record that topped the Green500 list of the world's most energy-efficient supercomputers in June 2020. With this new achievement, MN-3 ranked 2nd in the latest Green500 list for November 2020.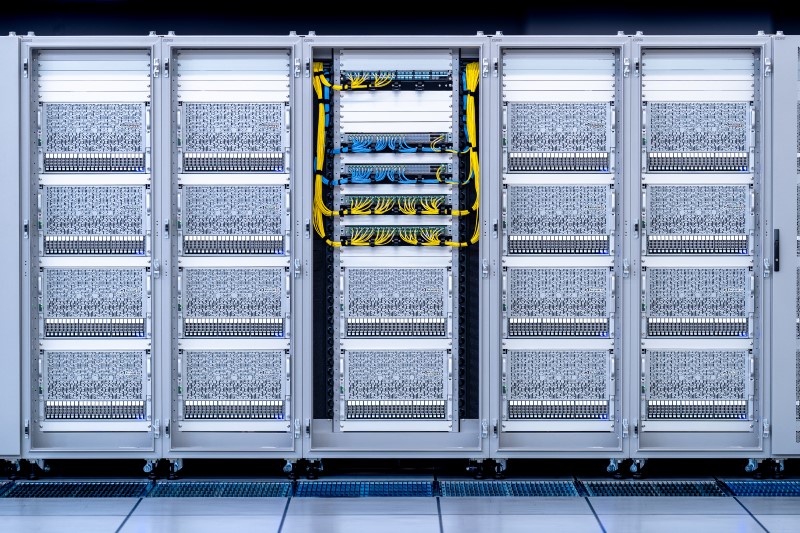 PFN's MN-3 deep learning supercomputer
Powered by MN-Core™, a highly efficient custom processor co-developed by PFN and Kobe University specifically for use in deep learning, MN-3 started operation in May 2020 on a trial basis. Drawing on its software development expertise, PFN continuously improved MN-3's software stack, especially for command processing and data transfer between memory units, which resulted in a higher computing performance with less nodes and processors than in June 2020.
PFN plans to continue developing software for MN-3 to use the supercomputer for its internal research and development purposes, including autonomous driving, robotics and drug discovery. 
The comparison of systems used for measurement and their respective performance are as follows.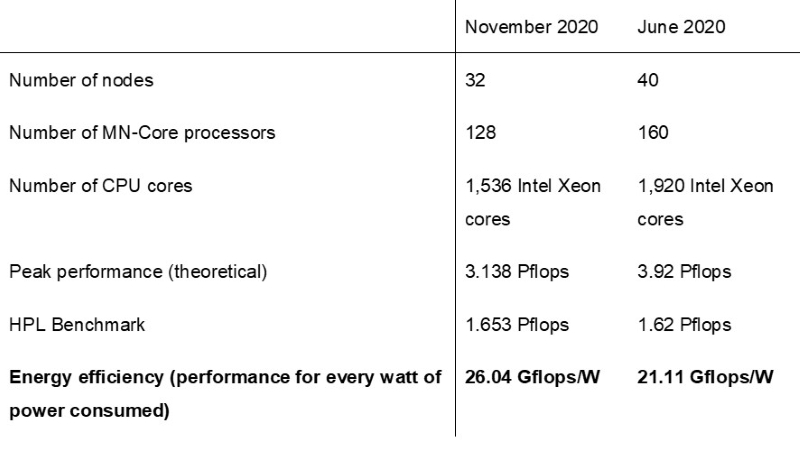 https://www.top500.org/system/179806/
Note: The TOP500 entry states that MN-3 has 1,664 cores. This number consists of 128 MN-Core processors, counted as one core each, and 1,536 Intel Xeon processors. MN-Core performs most of the computations for the HPL benchmark measurement.