/3
Make
the real world
computable

Rapid realization of cutting-edge technologies

Robots for everyone
Who We Are
We develop practical applications of cutting-edge technologies.
Preferred Networks (PFN) rapidly realizes practical applications of deep learning and other emerging technologies in order to solve real-world problems that are difficult to address with existing technologies.
Projects
PFN leverages deep learning and robotics technology to promote innovation in various fields.
We develop the software framework, algorithms, hardware which is supported research and development,
and many projects that utilize them are in progress simultaneously.
Their application areas are getting expanded.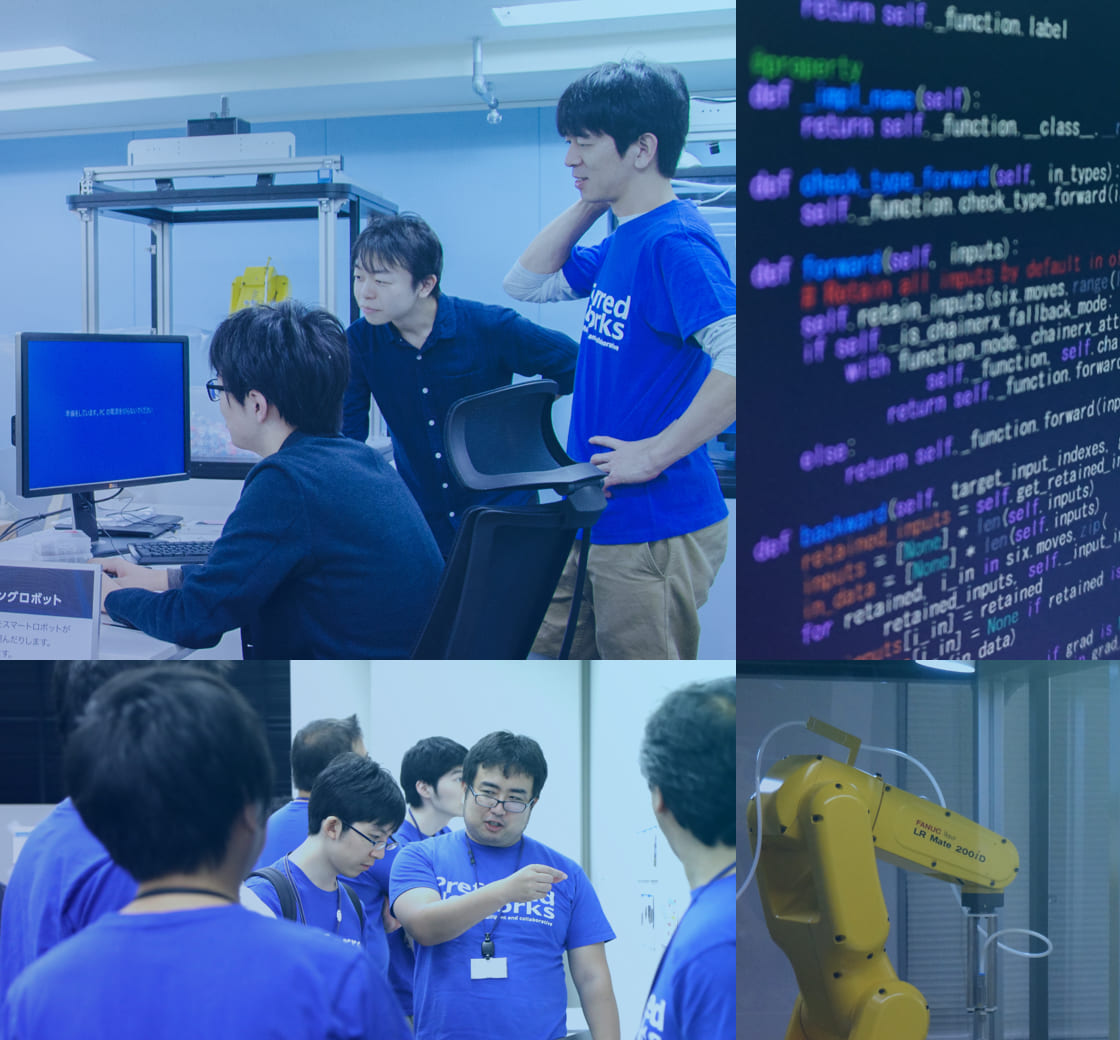 Research &
Development
Focusing on deep learning, we conduct research and development in a wide range of fields such as computer vision, natural language processing, speech recognition, robotics, compilers, distributed processing, dedicated hardware, bioinformatics and chemoinformatics. There are also a number of challenging studies that combine the technologies in these multiple fields.
Join Our Team
Creating value in the world with technology.