FEB18 Shohei Hido Speaks at JAPAN-UK Robotics and Artificial Intelligence Seminar @ London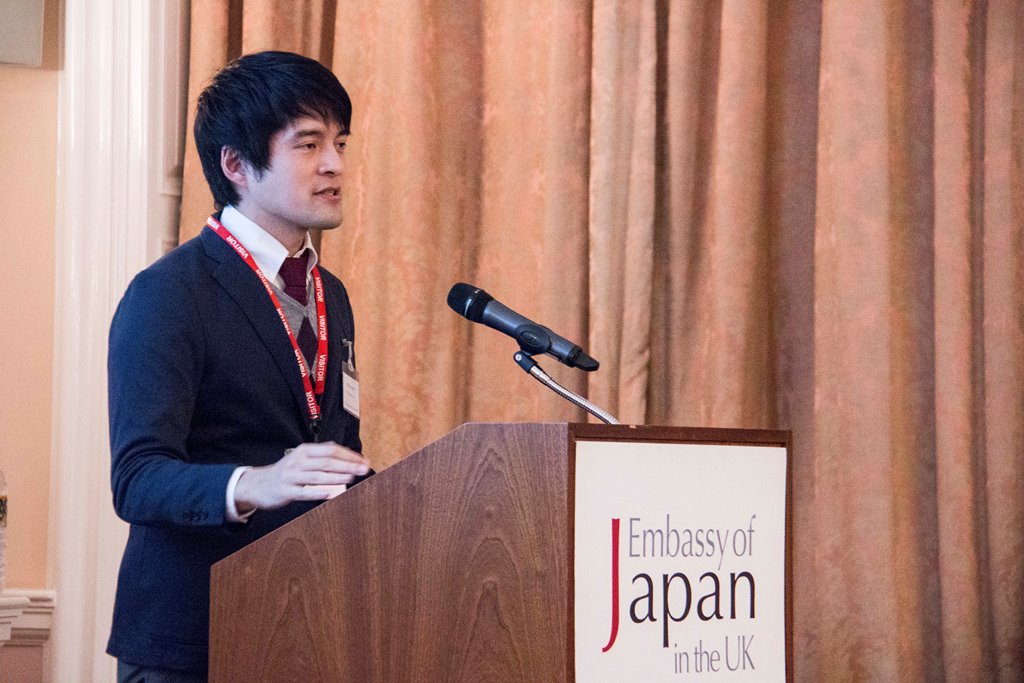 Shohei Hido, Chief Research Officer of Preferred Networks, participated in a Japan-UK Robotics and Artificial Intelligence Seminar 2016 that was held on February 18th in London. The event was co-organized by the British Embassy in Tokyo and the Japan Embassy in London in order to discuss and enhance the collaboration between the research communites and govermental agencies in Japan and the United Kingdom.
From Japan, a number of distinguished researchers including Prof. Ishiguro from Osaka University attended the seminar. Hido presented the combination of artificial intelligence technologies with applications in automotive and industrial robotics, and showed a demo as an example of new business innovations in the "Socio-economic Impact" session. After the presentation, he was contacted by the audience including British agencies and local consulting firms for future cooperations.
During the stay in London, the Japan group officially visited the newly-established Alan Turing Institute and several start-up companies. Hido also gave a one-hour talk as a public seminar at Imperial College of London and made connections with attendees including faculty members.
Preferred Networks will continue to increase presense not only in the UK but also world-wide for business collaborations and recruitment activities.