October 7-11: CEATEC JAPAN 2014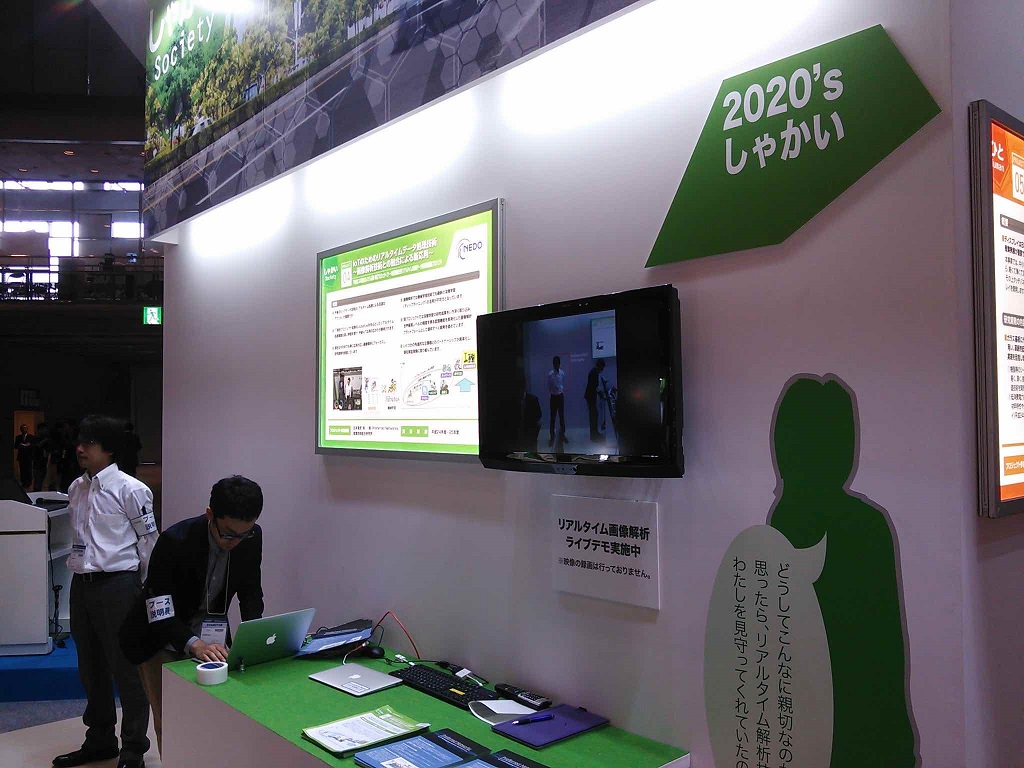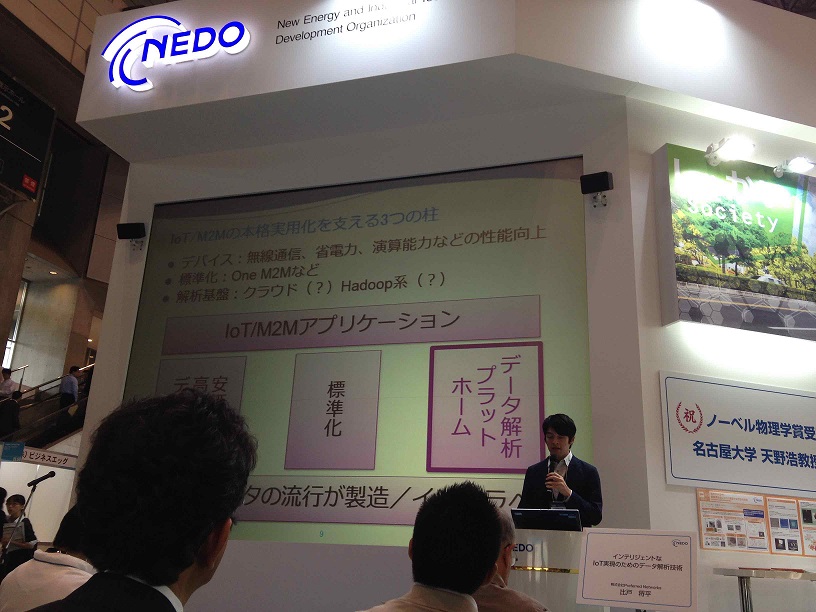 On October 7th-11th, Preferred Networks, Inc. showed a video analytics demonstration system based on Jubatus in a booth of the NEDO (New Energy and Industrial Technology Development Organization) at CEATEC Japan 2014.
CEATEC is one the biggest business showcases of technology companies in Japan. During the 5 days we had a lot of attendees visited our booth seeing the live demonstration to find people and recognize their characteristics based on machine learning technologies. The vice minister of the Ministry of Economics, Trade and Industry also stopped by our booth hearing to the explanation by our chief strategy officer, Hasegawa.
At October 10th morning, our chief research officer, Hido gave a presentation titled "Data analytics technologies for realizing intelligent IoT" talking about the IoT applications today and the vision of our company at the internal stage.
We continue doing research and development on advanced IoT applications including this demo.
> Ceatec JAPAN 2014