Winning ITpro EXPO AWARD 2014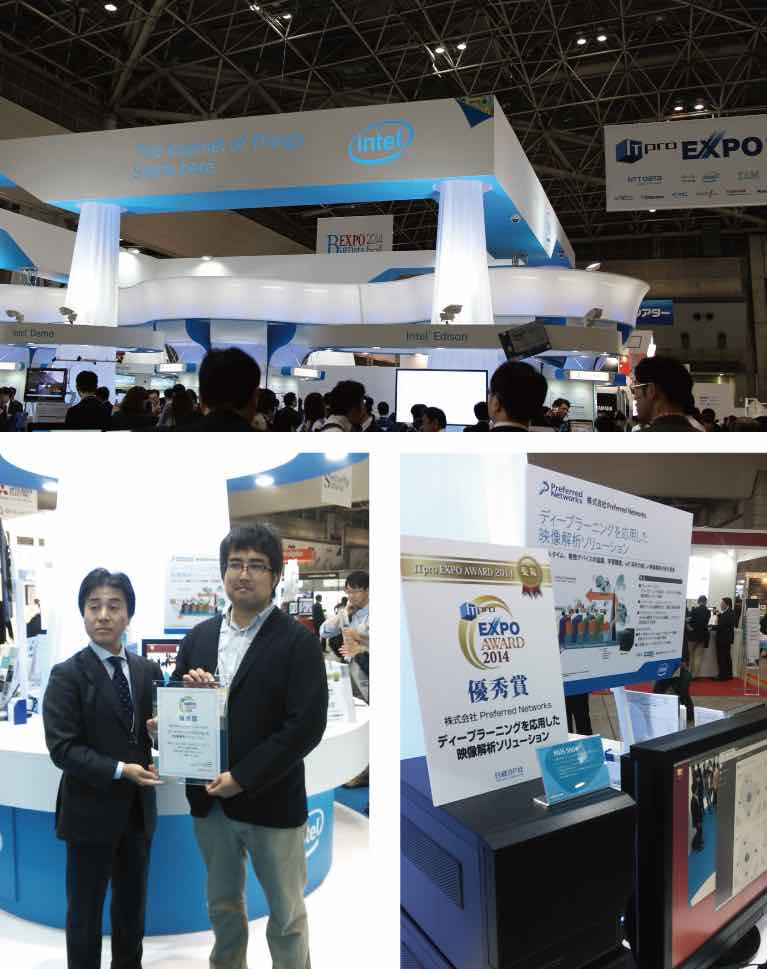 From October 15th, we have showed a demonstration system of " Video analytics solution using Deep learning" in the Intel pavilion at ITpro EXPO 2014. We proudly announce that our system won the IT pro EXPO AWARD 2014. We appreciate the audience who stopped by our booth during the three days.
The demonstration was based on the latest prototype for retail applications. It detects humans, estimate their locations inside the booth, and show them on the display as points on the floor map. Since multiple cameras work together, one can be detected even if one camera cannot see her or him due to obstacles or occlusion. Some characteristics of detected humans, such as gender, age, and wearing-jacket-or-not, are recognized using deep learning models, and the results can be visualized as proportion by area or funnel analysis. Based on this technology, we continue to develop video analytics products and solutions for retail industry.
Note: ITpro EXPO AWARD is given to advanced products/services and appealing demonstrations, based on the reviews by Nikkei BP IT-press editors.