Call for Applications for PFN Summer Internship 2021
Overview
Preferred Networks (PFN) is looking for enthusiastic interns who can work with us remotely this summer. Students who previously applied for PFN internships are also eligible to re-apply (except those who previously interned with PFN). We welcome students who want to develop new technologies, software, and services across a wide range of computer science areas (including machine learning) with us.
We have closed the call for applications for PFN Summer Domestic Internship 2021. Thank you for many applications.
Index
Characteristics and Duration of a PFN Internship
PFN Intern Online Information Session
Important Notes before You Apply
Characteristics and Duration of PFN Internship
Over the 1.5 month period, PFN researchers and engineers will be assigned to work with you as your mentors. You'll have opportunities to discuss, study, and develop in your internship theme with specialists in various fields including deep learning, computer vision, robotics, bio-healthcare, reinforcement learning, and distributed processing.
We encourage the results of the internship to be published as OSS, papers, and PFN Research & Development blogs if there are no confidentiality or rights issues.  
PFN values the diversity of our members and the working environment. We're looking forward to receiving applications from women who are still a minority in the IT industry. All applicants will be selected fairly.
Start date:Tuesday, August 10th, 2021
End date: Friday, September 17th, 2021

You can choose to continue to work in the week of September 21st – 30th under the same terms and conditions.

This year's internship will end on September 17th in principle in consideration of the fact that many schools start their fall semester in late September. 
If the above case does not pertain to you and you need more time to finalize your research or want to spend more time with our staff, you can extend your internship until September 30th under the same terms and conditions. 
During your internship, we understand you may have to be absent for (e.g.) lab activities, attending academic conferences, and returning home for family commitments. We are flexible about your need to take days off due to these reasons.
Messages from our employees and the past interns: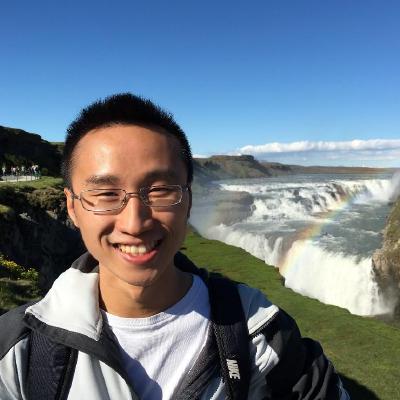 Casey Chu
Intern in 2019, OpenAI
I am incredibly grateful for the opportunity to do research while experiencing living abroad in Japan. During the work day, I was able to explore the world of deep learning; during nights and weekends, I explored the action-packed streets of Tokyo. With my mentors Minami-san and Fukumizu-sensei, we were able to publish an ICLR 2020 conference paper [1] and workshop paper [2]. My experience at PFN helped me get to my current researcher position at OpenAI and is one of the most valuable experiences of my life.
[1] https://openreview.net/forum?id=HJeOekHKwr
[2] https://openreview.net/forum?id=M390_F-0o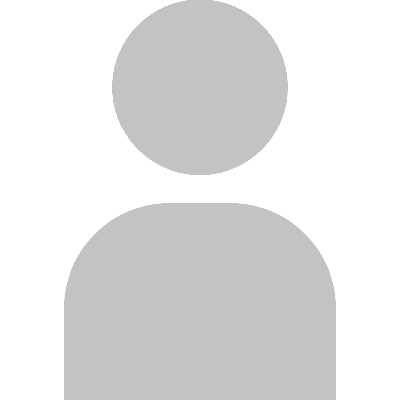 Momoko Hattori
Intern in 2019, The University of Tokyo
I am a graduate student studying programming language and program verification. I used to think that PFN internship was only for students with machine learning specialization and not for me, until a blog article by an ex-PFN intern, who happens to be an ex-member of my research group, encouraged me to apply. Luckily, I was assigned a research project that matches my interest, and I had lots of fun working on it. It helped me to familiarize myself with the interdisciplinary field of machine learning and programming language as well.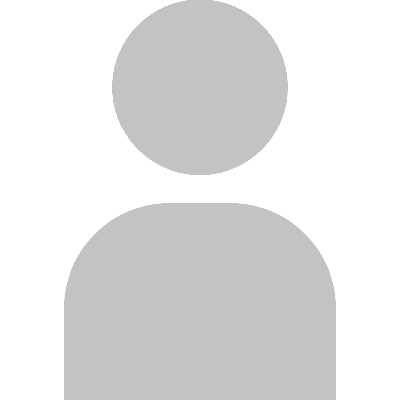 Shugo Miyamoto
Intern in 2020, The University of Tokyo
In 2020, PFN started recruiting internships in many new themes, including ones that I am interested in, so I have decided to apply for it. People working at PFN have knowledge and technology at a very high level, so I believe during the internship you would be able to deepen technical discussion while you get supported by mentors in unfamiliar fields. You will have to work on some assignments if you apply for the internship, but don't worry; I felt that the assignments are neither too difficult nor too large, so let's challenge!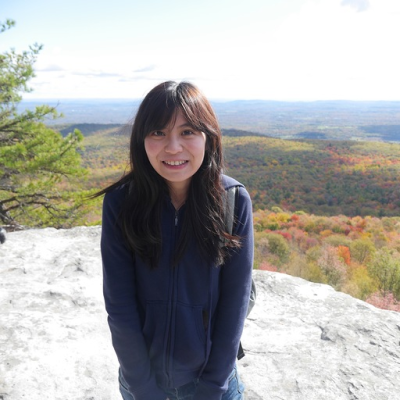 Ayaka Kume
Intern in 2015, PFN Employee from 2016
I worked on some robot related projects when I joined the company, but after taking maternity and childcare leave, I changed fields to visual inspection and anomaly detection in manufacturing. I am still learning a lot of new things during work every day. During my internship period, I also learned a lot from the comments and feedback people provided on my work. Moreover, I was able to learn new and interesting ideas from the work of employees and other interns, which became my main reason to join the company. I think PFN is a good environment for people who want to learn various things and apply them in the real world. Please consider applying for our internship.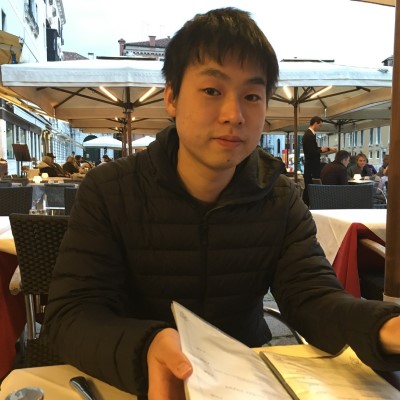 Yusuke Niitani
Intern in 2016, PFN Employee from 2018
During my internship, I worked on image recognition. Although I had some experience applying image recognition to the robotics field before the internship, I had not had a chance to work with experts of images recognition. The internship at PFN was a great opportunity to broaden my interest and helped me decide my career direction.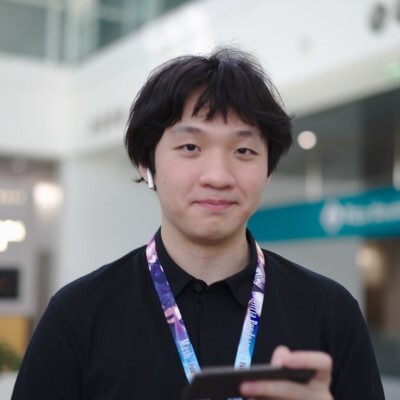 Minjun Li
Intern in 2019, PFN Employee from 2020
It was a fantastic experience interning at PFN. I was interned at the Creative Team. Specifically, my internship was focused on making an easy-to-use tool for interactive anime face editing. The abundant amount of computing resources in PFN made it possible for me to have countless trials and errors. The everyday lunch conversations with my colleagues definitely helped me to discover new thoughts or sometimes crazy ideas. Presenting our demo in front of all the employees was one of the coolest things I have ever done. Our anime face editing tool eventually became a feature of the Crypko service. This internship also largely motivated me to join PFN, and continue working in the Creative Team to make creation more accessible for everyone.
PFN Internship Online Information Session
The PFN Internship online information session will be held in Japanese. For details please check Japanese page.
Theme List
For the 2021 Domestic Internship at PFN, we have prepared the themes listed below for both engineering and research interns:

Engineering intern: emphasizes development that does not necessarily aim for research presentation (e.g. re-implementation of dissertation, development of OSS, etc.)
Research intern: aims to conduct research more independently and publish the results as a paper

During or after the selection process, you will talk with PFN members to finalize your theme. You can choose up to 2 themes in the application form. 
Any intellectual property achieved through your internship activities shall belong to PFN.  Therefore, when determining your internship theme, please ensure that you do not bring your own research theme from your university research lab or other organization you belong to.
3/25 Updated: Added English as a communication language in theme "JE11. Research on task mapping and architectures for next-generation deep learning accelerators." ID has changed from JP22.
Development
[
+

] JE01. 3D reconstruction using machine learning
[
+

] JE02. Analysis of radiological images
[
+

] EN01. Interface Design for machine learning-based Music Creation
[
+

] JE03. Development of Creator Tools
[
+

] JE04. Development of deep learning models for tabular data
[
+

] JP01. コンピュータービジョンのためのwebアプリケーション開発
[
+

] JP02. 深層学習・微分可能レンダラを活用した3Dスキャナ
[
+

] JP03. CG生成画像を使った学習
[
+

] JP04. 人物3Dモデルの自動リギング
[
+

] JP05. 3次元物体検出手法の開発
[
+

] JP06. 物理シミュレーションと機械学習の融合
[
+

] JP07. 音響シミュレーションの開発
[
+

] JP08. 機械学習を用いた地震波解析
[
+

] JP09. 多次元時系列データを用いた異常検知手法の開発
[
+

] JP10. 機械学習を題材としたプログラミング教育教材の開発
[
+

] JP11. 工業プラントの制御
[
+

] JP12. Webサービスのための化学計算ライブラリ・システム開発
[
+

] JP13. 個人に最適化した食生活のための研究開発
[
+

] JP14. 分散キャッシュの機能開発
[
+

] JP15. 社内向けWebサービス (flexCI) 開発
[
+

] JP16. MN-Core向けコンパイラ及びライブラリ開発
[
+

] JP17. Optuna 開発
[
+

] JP18. エッジデバイスでの動作のためのフレームワーク、ライブラリ開発
Research
[
+

] JE05. Research and development of pathological diagnosis
[
+

] JE06. Application of Deep Learning techniques to Animation and Game Creation
[
+

] JE07. Quantitative Finance using Machine Learning

[
+

] EN02. Application of machine learning techniques to Music and Audio Creation
[
+

] JE08. Resolving the gap between training and test
[
+

] JE09. Application research and development of machine learning or atomic simulation method for materials
[
+

] JE10. Research and development for semi-supervised learning for gene expression data
[
+

]

[Updated]

JE11. Research on task mapping and architectures for next-generation deep learning accelerators
[
+

] JP19. 自動車の動作予測手法の研究開発
[
+

] JP20. 深層学習を用いた離散最適化
[
+

] JP21. 創薬に関する機械学習や分子シミュレーションの開発・応用研究
Key Qualifications
PFN is seeking highly motivated and skilled individuals who can develop applications, tools, etc., independently. 
Knowledge and development experience based on the themes listed in [Theme List] will be considered in the selection process. Please check each theme for details. The common requirements are:

Currently enrolled in high school, technical college, university, or graduate school. Negotiable for those attending other higher education institutions
Fluent in Japanese or English
Strong communication skills
Can work remotely on weekdays
[Notes]
This year, to prevent infection, we have decided to ask interns to work from home. Due to this change, we will limit the eligibility to those who can secure a work-from-home environment to a certain degree. Here are the requirements.
There's no health concern about an 8h / day work as you can secure an environment with a desk, chair and light appropriate for working for a long time.
Ensure that you can work from a physically secure location using a secure network connection.

When working, your PC monitor, memos containing confidential information, etc. are not visible to anyone other than your family members. You can also store them securely so that nobody other than your family members can easily access them while you're out
You or your family is managing the network, and therefore nobody can easily take control of or intercept it

The network can be ordinary broadband. The equipment can be a normal, commercially available router

For example, you cannot use the following environments:

A room which is shared with someone other than your family members
Places open to the general public, e.g. lab rooms and vacant classrooms in a university, co-working spaces, cafeteria, libraries, family restaurants, fast food restaurants, hotel lobbies, parks, etc.

During working hours, you can secure a few hours in total where you can hold a remote meeting

Please secure an environment where nobody except for your family members can hear your voice

Regarding PFN employees' voices, please protect them by using a headphone or earphone
Even the room is a private room, it is not acceptable if the walls have low sound insulation

In case you're living together with family members, please also make sure to get an acknowledgement from your family members about the fact that you will hold meetings and discuss where to do conduct them

You have a network such as FTTH that doesn't suffer from bandwidth limitation even if you use it for video and audio communication heavily
The place of work from home is limited to Japan in consideration of related regulations and time difference.
If you have any questions or concerns regarding the requirements, please contact intern2021-admin@preferred.jp.
To assist in the purchase of an earphone etc., we will pay an additional 3,000 JPY in the first salary payment. If you already have an earphone, or are in an environment in which you don't need to worry about the sound leakage, it is not required to purchase one. The assistance will be paid regardless of the necessity.
Important Notes before You Apply
Non-Japanese students who are studying at Japanese universities with a student visa must make sure to get【Permission for Other Activity / 資格外活動許可】before the start date of your PFN internship program.
You need to let us know in advance if any administrative work is required to receive academic credit from your school. Please note that depending on the complexity of the work, PFN may not be able to accommodate your request.
How to Apply
Click this Application Form to apply. 
* You need to log in with your Google account to access the application form.
* Personal information entered in the application form will be used for the purpose of intern selection.
[Application deadline]
April 16, 2021, 12:00 PM (Japan time,No application accepted after the deadline)
[Application documents]
Resume and file format are PDF only. Please submit using the application form.
[Notes on resume]
・Be as specific as possible in your resume so that we have all the information we need to be able to evaluate your abilities and experience.
・ The evaluators will read your resume and use it to determine whether it matches the theme you are applying for. Please be specific about your abilities and experiences related to the theme.
・Please describe your award history and research experience as comprehensively as possible. Even if you find your prior work unremarkable, it may be valuable for the evaluator. 
Selection Process
Resume screening → Assignment selection (coding test & thematic assignment) → Online interview → Final result announcement
4/30 (Fri): Announcement of document selection results and Assignments guidance
5/9 (Sun), 23:59 PM: Deadline for submission of assignments
5/24 (Mon): Announcement of the results of the assignment selection and guidance for the online interview
7/9 (Fri): Final result announcement
Salary and Benefits
Salaries
2,500 yen an hour for technical college, university, graduate school students
2,000 yen an hour for high school students
Work hours:8 hours in principle. 5 days a week excluding Saturdays, Sundays, and public holidays.  
Others
Earphone allowance: 3,000 JPY