Call for Applications for PFN Summer Internship 2023
Preferred Networks (PFN) is looking for highly motivated interns to work with its engineers and researchers this summer. We welcome applications from students who are interested in collaborating with us to create new technologies, software, and services, not only in machine learning, but also in a wide range of other areas of computer science.
Index
PFN Internship Overview
PFN researchers and engineers will work with you as your mentors for about six weeks. You will have opportunities to discuss your internship themes and engage in research and development with your mentors who are specialists in various fields such as deep learning, computer vision, robotics, life sciences, UI, and distributed processing.
We encourage interns to publish the results of their internship work in the forms of OSS, research papers, and PFN Research & Development blogs if there are no confidentiality or copyright issues.
PFN also values ​​the diversity of its members and the working environment. We are looking forward to receiving applications from female students, international students, and students from all kinds of backgrounds. All applicants will be considered fairly based on their skills.
Last year, our interns mainly worked remotely to prevent the spread of the new coronavirus infection, but this summer we plan to provide interns with more opportunities to work and communicate in person with mentors and other PFN employees and interns in our office through presentations of internship work and many other events, while also leveraging the advantages of remote working. (Please note that this policy of hybrid work style is subject to change depending on the COVID-19 situation)
Duration:
Start date:

Thursday, August 10, 2023

End date:

Friday, September 22, 2023

Start and end dates are negotiable depending on your university class schedules and other circumstances (As a general rule, your internship period must be within the official summer break period of your university.)

This year's internship will end on September 22 since many schools start their fall semester in late September. 

If you could not finalize your research by September 22 and need to spend more time with PFN, you may extend your internship period until September 29 under the same terms and conditions (only if your university's summer vacation does not end before this date)

During your internship, we understand you may have to be absent for lab activities, academic conferences, family commitments, etc. We are flexible about your need to take days off due to these reasons.
PFN Introduction Video and Inquiries:
What is the PFN introduction video? 

For those who would like to know more about PFN and our internship program, we will provide an introductory video of our company (recorded at the Open House held for students graduating in 2024

: Available in Japanese only) as well as a video featuring stories and messages from our former interns.

How to receive the videos?

Submit the below form before the deadline and we will send them to you by email. (within 4 business days)

Deadline:

12:00 on Monday, April 24th
Important:
Please enter an email address of your school in the form. (We may not be able to respond if the address does not contain the domain name of your affiliated school.)


Have any question?

For inquiries about internship themes, screening process, PFN's work environment, etc., contact us using

the PFN Introduction Video & Inquiry Form

Please feel free to ask anything you would like to know about our internship program or about our company.

Important notice

Please do not disclose or share the videos we provide to any third person.
Messages from our employees and the past interns: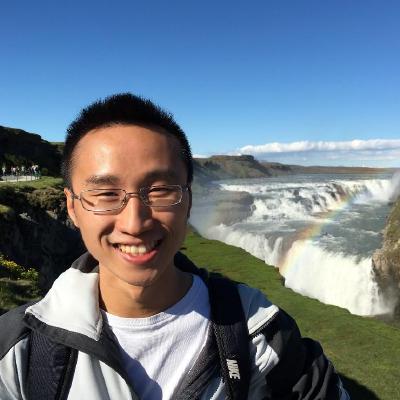 Casey Chu
Intern in 2019, OpenAI
I am incredibly grateful for the opportunity to do research while experiencing living abroad in Japan. During the work day, I was able to explore the world of deep learning; during nights and weekends, I explored the action-packed streets of Tokyo. With my mentors Minami-san and Fukumizu-sensei, we were able to publish an ICLR 2020 conference paper [1] and workshop paper [2]. My experience at PFN helped me get to my current researcher position at OpenAI and is one of the most valuable experiences of my life.
[1] https://openreview.net/forum?id=HJeOekHKwr
[2] https://openreview.net/forum?id=M390_F-0o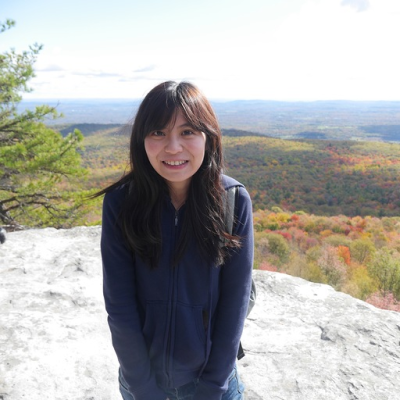 Ayaka Kume
Intern in 2015, PFN Employee from 2016
I worked on some robot related projects when I joined the company, but after taking maternity and childcare leave, I changed fields to visual inspection and anomaly detection in manufacturing. I am still learning a lot of new things during work every day. During my internship period, I also learned a lot from the comments and feedback people provided on my work. Moreover, I was able to learn new and interesting ideas from the work of employees and other interns, which became my main reason to join the company. I think PFN is a good environment for people who want to learn various things and apply them in the real world. Please consider applying for our internship.
Article: https://joi.ioi-jp.org/listen_vol_1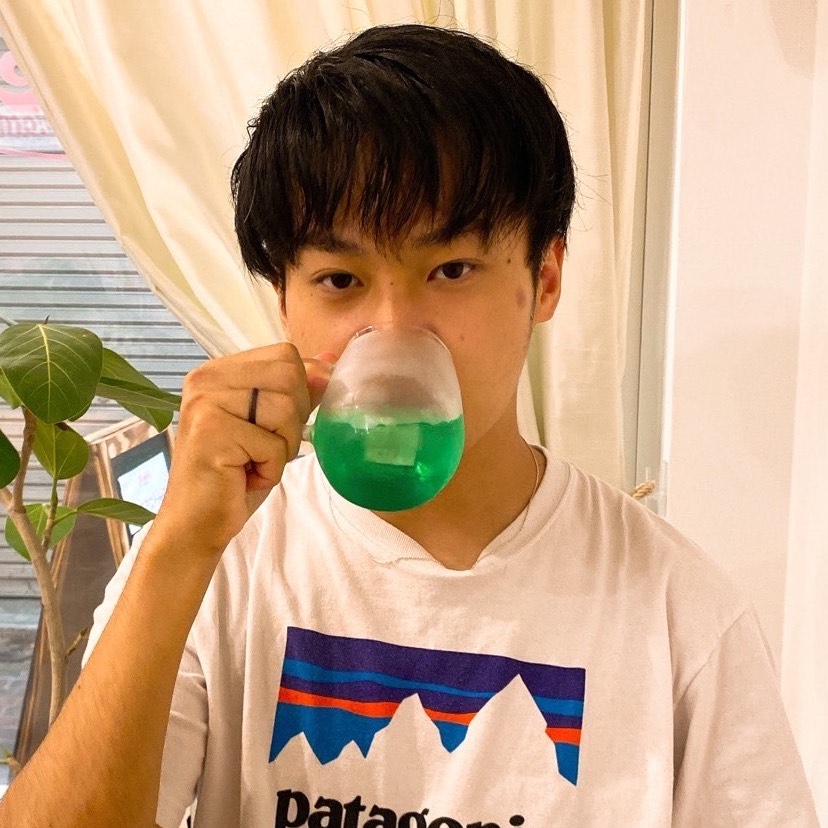 Taichi Nishimura
Intern in 2021, Graduate School of Kyoto University
About me
I am Taichi Nishimura, a third-year PhD student at Kyoto University. At university, I am conducting research on generating a procedural document for tasks such as cooking and chemical experiments from video footage of the work.
My internship year and theme
I participated in the internship program in the summer of 2021 when I was in my first year of a doctoral program. The theme of my internship was "Multimodal Dish Pairing: Predicting Side Dishes to Serve with a Main Dish".
My internship project was accepted and won the best paper award at an international conference.
My expectations and motivation for the PFN internship
The reason I applied was because I thought I would enjoy working with very talented engineers and researchers and having discussions with them.
About the internship atmosphere
The internship was online due to COVID-19. We had a daily meeting in the late afternoon, so I worked every day trying to make some progress before the meeting.
PFN employees kindly arranged what they call "shuffle lunches" for interns. In shuffle lunches, I had a chance to chat with different interns every time. It was nice to get to know and make friends with other interns.
I worked from morning to evening, and at night I spent time playing games with other interns. I really enjoyed the time of my internship.
An unforgettable experience during my internship
At the first mid-term presentation, other interns seemed to be making much more progress than I was – I was like, "Oh no…" That put me under a lot of pressure. 
Then I decided to forget about the first two weeks and completely shifted my focus to another research project in the second two weeks.
At the end of the day, I was able to produce an interesting result and presented it with confidence at the final presentation.
What I gained from the PFN internship
The result of my internship research was submitted to an international conference and was accepted (See below). It even received the best paper award.
I still keep in touch with other interns and sometimes hang out with them.
Taichi Nishimura's work accepted by CEA++ 2022: Multimodal Dish Pairing: Predicting Side Dishes to Serve with a Main Dish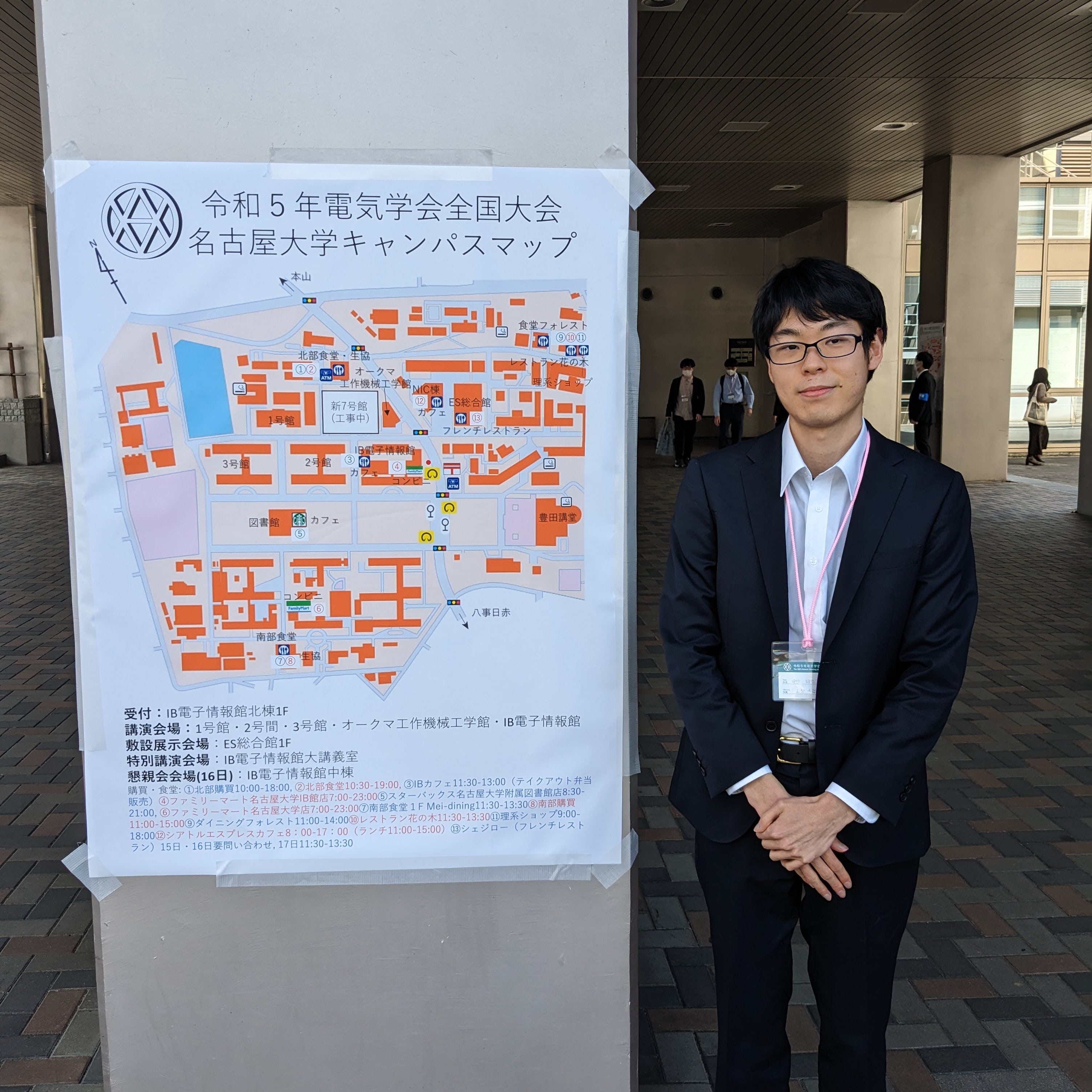 Atsuya Nakata
Intern in 2022, Graduate School of Sophia University
About me
My name is Atsuya Nakata, a first-year master's student majoring in information science at Graduate School of Science and Technology, Sophia University in Tokyo, Japan.
My current stydy/research interests
I am conducting research on generative modeling. In the undergraduate program, I researched omnidirectional images (i.e. 360-degree spherical images) using GAN, and I am currently in graduate school and doing research on spherical image generation using generative models other than GAN. 
I am also preparing to take a certification exam for database specialists this fall. I became interested in SQL when I had a chance to use it in my part-time job. Since then, I have been learning it for my further studies.
My internship theme and year
I participated in the PFN internship in the summer of 2022. I was a first-year student in a master's program. I chose the theme JE14 "Sensory data compression with deep learning"
My expectations and motivation for the PFN internship
I applied for the internship program, expecting to gain knowledge in a field that I had not studied before and to improve my technical skills further. I also found it significant that I would be involved in the development of technology for products made by a leading AI company.
About the internship atmosphere
In my case, I worked mostly online and mainly with my mentors and people related to the project. They were very friendly and helpful, and took the time to explain technical details and answer my questions.
On days when I worked in the office, I had lunch with other interns. We also had video conversations via an online app called Gather when working from home.

A day in the life of an intern
Introduction:
In my case, the data used for my experiments were too large (more than 1,000 pieces of 150MB data each) to do the experiments by myself, so I had to plan and coordinate with my mentors properly. Usually, however, you should be able to work directly with computing clusters by yourself, so you do not need to plan that much. Please read the following with this point in mind.
9:00〜11:00: Review the results of my experiments and check what ideas and tweaks have worked well. Based on them, I do some research on a better way to run the experiments and implement the idea.
11:00〜11:30: Daily meeting with mentors. Because I only have a short amount of time to give a summary of my experiments and schedule, I make sure I know exactly what I am going to say, so that the meeting goes smoothly. I also try to seek their advice and suggestions during the meeting, which is very helpful.
11:30〜12:00: Based on the outcome of the meeting, I clarify what should be implemented and prepare for the implementation. If I am given a reference paper, I read the outline and the sections that seem to help the implementation.
12:00〜13:00: If I am in the office, I have lunch with my mentors and other interns. We buy lunch boxes or sometimes eat at a nearby restaurant if it is not crowded. 
13:00〜15:00: Implementation work. In many cases, things become easier afterwards when I consider modularity and implement with care so as not to adversely affect past experiments.
15:00〜16:00: Test the implemented code with a small amount of data to see if it works correctly. If it works well, upload it to GitHub and make it available to the server.
16:00〜17:00: Describe in a file what parameters to use in the experiment, and ask my mentors to run. If an error occurs, I ask them to try it again after fixing the error. 
17:00〜18:00: Make preparations to implement what I could not implement today, or read a reference paper.
18:00: Report my progress to my mentors and finish for the day.
Interns also have several opportunities to give presentations, so I prepare slides and practice for the presentation in my spare time.
An enjoyable/interesting experience in my internship
What I found interesting about the PFN internship was that I could use supercomputers as much as I wanted. Of course, you can't use them for private use, but you can use many computing resources if it is related to your internship project. So, it is very fun to be able to do many things (e.g., running in huge batches). To run experiments, we use kubernetes to send jobs, so it's easy to use and my research progressed very well!
Challenging but rewarding task
Since the task of compression was completely different from my research in graduate school, it was challenging to learn the prerequisite knowledge, and then to actually code and implement it. At the same time, it was fun to experience new technology and broaden my knowledge, and I felt a great sense of accomplishment when my implementation was accepted!
Beyond my imagination
The entire research system was different from what I had expected in a good way: it was very sophisticated and easy to use without much difficult configuration. I got used to it within a day or two. I had never used Docker or kubernetes before, but I was able to do almost everything by myself without having to ask. I think the system was very helpful that even someone like me who had never used these technologies could handle them without worrying.
Also, every one of the PFN employees I worked with was really skillful, and their amount of knowledge and implementation skills were much higher than I had imagined. By working with these professionals, I was able to not only acquire skills and knowledge, but also get a sense of what it is like to be an employee at a company that leads the world with its technology.
What I gained from the PFN internship
I was able to learn new skills in basic technologies such as Docker and kubernetes, which I had never used before, and also broaden my knowledge by implementing a thesis in an entirely unfamiliar field.
In addition to that, I was able to learn practical development techniques such as writing code that is easy to read for others and creating demos while imagining how it would actually work as a product.
Writing user-friendly code
Although my university research and internship work are not closely related, I have learned to always think about how to write programs that are easy for other programmers to understand. For example, now I try to simplify my code and avoid giving multiple roles to a single function or class rather than coding however easy for me.
Published a blog article and a research paper
I presented the accomplishments of my internship project at the 2023 annual meeting of the Institute of Electrical Engineers of Japan. I also plan to make a presentation at a conference held by the Meteorological Society of Japan.
PFN internship is highly recommended!
I recommend the PFN internship especially for those who like to develop and work with deep learning-related technologies! If you are interested in 3D Scan, CuPy, Optuna, or anything else that PFN creates, PFN internship would be a great opportunity for you!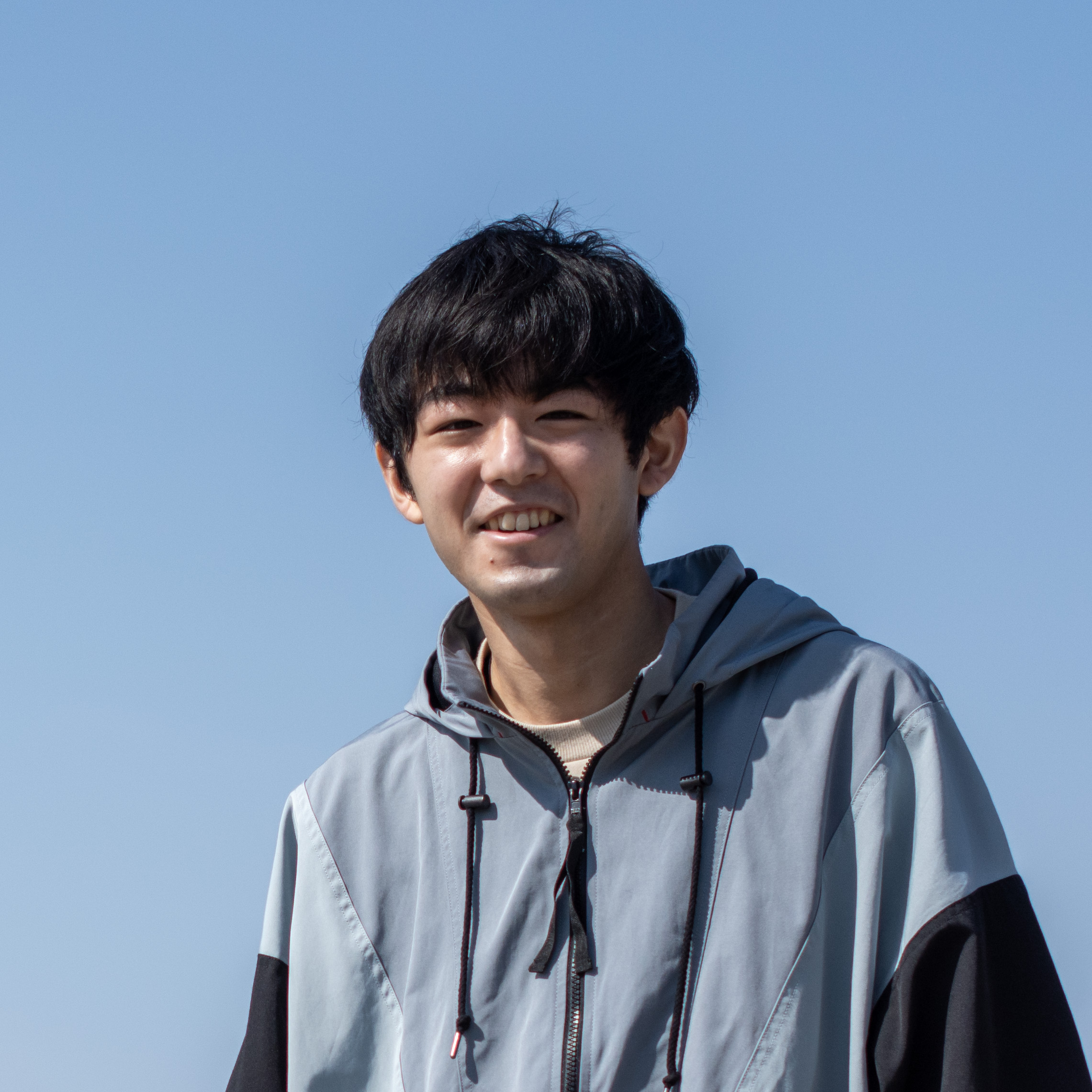 Kohei Sugihara
Intern in 2018 and PFN employee since 2021
I applied for the internship at PFN after learning that PFN was looking for interns in the infrastructure area. Before that, I thought PFN interns would only do research and development in deep learning. During my internship, I prototyped a distributed cache system for deep learning workloads and implemented a zero-copy file transfer protocol using RDMA. I enjoyed thinking about RDMA and the implementation for two months as an intern. It was truly an exciting experience for me. I improved my implementation skills through discussions and code reviews with my mentors as well. In addition, the mid-term and final presentations as well as poster sessions gave me opportunities to practice giving presentations. 
Since joining PFN as a full-time engineer, I have been working with other team members to design, develop, and operate storage infrastructure for in-house use, supporting PFN's research activities in terms of data infrastructure. At PFN, there are many people like me who do not have a background in deep learning. Our internship program covers a wide range of topics, so please check out the theme list and consider applying if you find a topic that piques your interest.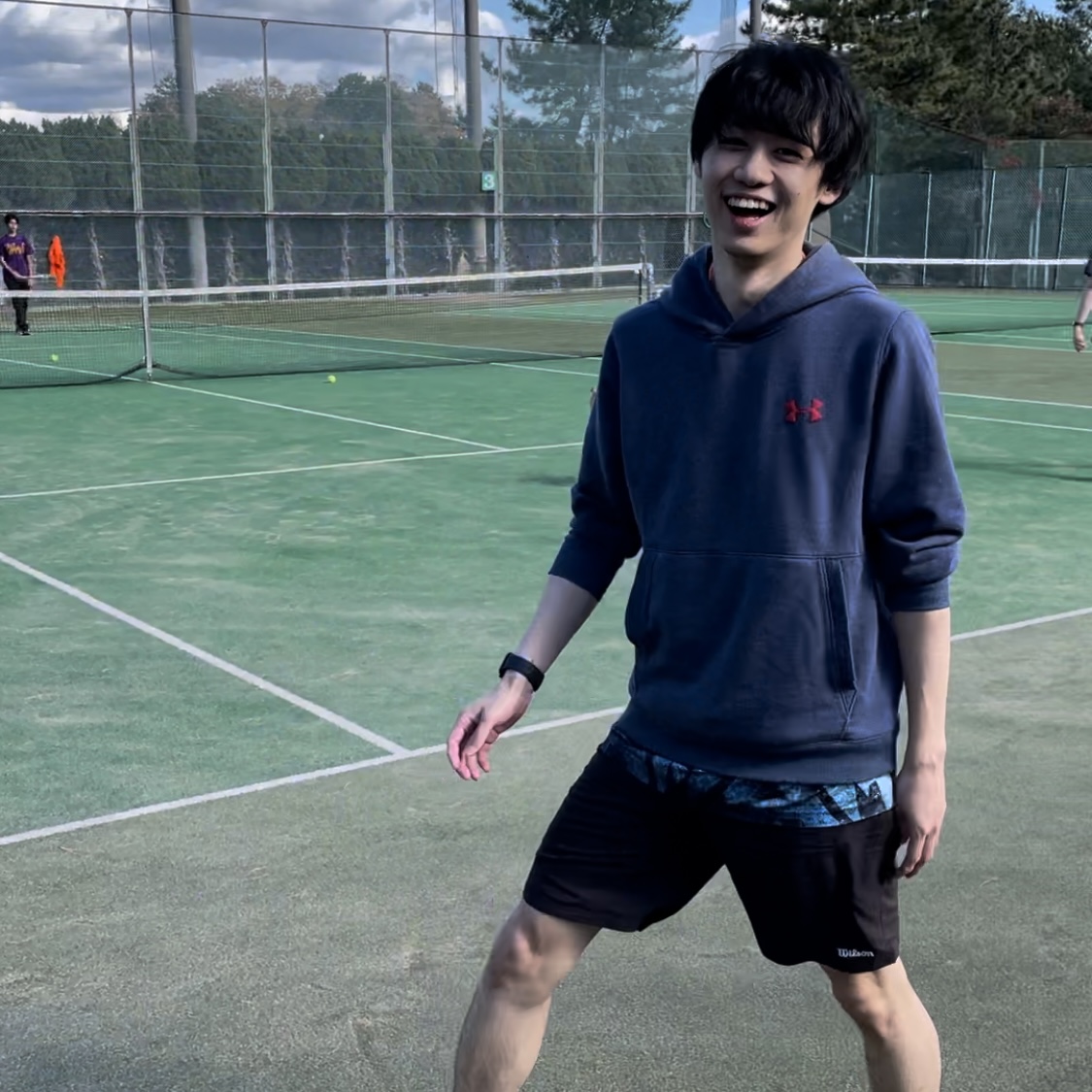 Yura Aoyama
Intern in 2021 and PFN employee since 2022
During my school days, I mainly researched the design and control of surgical robots. Currently, I am developing several web applications (e.g. Crypko) at PFN. During my internship, I developed a web application that efficiently annotates specific objects. Although my internship theme was related to front-end development, it gave me a chance to experience a broad range of technologies in a short period of time, such as finetuning and implementing CLIP on the backend to extract vision features and deploying it on k8s together with nginx/frontend.  The reason why I interned at PFN was because I had heard about PFN through its bin-picking robot and fully autonomous tidying-up robot, and became curious about the company and its work environment. Before the internship, I had the impression that PFN was a company specializing in machine learning, but I learned through the internship that there are many projects related to other fields of computer science. PFN would be a great place to intern if you enjoy learning while implementing new technologies, or if you would like to have a stimulating internship experience. I look forward to your application! 
Blog article about Yura Aoyama's internship project: Development of a web application for efficient annotation of specific objects (in Japanese)
Theme List
For the 2023 Summer Internship at PFN, we have prepared 49 themes from a wide variety of areas in which PFN is doing business. Your theme and work assignments will be decided after discussion with PFN members during the screening process.
Click here for a list of internship themes (PDF)
Notes:update history of the theme list
 ・Apr 14 : modified the required skills of the theme

Each theme is categorized as a "project intern" or "research intern". Please use this information as a reference when choosing a theme.
Project internship

This internship is oriented toward solving real-world problems. You will engage in PFN's ongoing projects that involve R&D of core technologies or the development of products/services.

As examples some articles of the project internship in last year:

Research internship

In the research internship program, you will conduct pioneering and ambitious research activities with the aim of submitting a paper to top international conferences.

As examples some articles of the research internship in last year:
Any intellectual property achieved through your internship activities will belong to PFN. Therefore, when determining your internship theme, please ensure that you do not select a theme that you have worked on in your university research lab or other organization you belong to.
Key Qualifications
PFN is seeking highly motivated and skilled individuals who can develop applications, tools, etc., independently.
Knowledge and development experience based on the themes listed in [Theme List] will be considered in the selection process. Please check each theme for details. The common requirements are:
Currently enrolled in technical college, university, or graduate school. Negotiable for those attending other higher education institutions

Fluent in Japanese or English

Strong communication skills

Must be able to come to our Tokyo office and work online on weekdays during the internship period (lodging assistance will be provided for those moving to live in the Tokyo area. See below for details).

Must have legal qualifications that allow internship / part-time job activities in Japan during the internship period (e.g. Japanese nationality, permanent residency, student visa.)
Please do not hesitate to apply even if you do not have prior experience in full-scale development. Re-entry by those who applied in the past is also possible (except for those who have already participated in past internship programs).
Important Notes before You Apply
Non-Japanese students who are studying at Japanese universities with a student visa must apply and obtain【Permission for Other Activity / 資格外活動許可】before the start date of your PFN internship program.
You need to let us know in advance if PFN needs to do any administrative work in order for you to receive academic credit from your school. Please note that depending on the complexity of the work, PFN may not be able to accommodate your request.
How to Apply
Click this

Application Form

to apply.

* You need to log in with your Google account to access the application form.

* Personal information entered in the application form will be used for the purpose of intern selection and recruitment activities.
【Application deadline】
Monday, April 24, 2023, 23:59

 (Japan time, no application will be accepted after the deadline)
【Notes on application】
The file format of your resume must be PDF only. Please submit it using the application form.

We will use the e-mail address you enter in the application form as your selection ID. Please use the same email address when you submit assignments or send inquiries during the screening period.
【Notes on resume】
Be as specific as possible in your resume so that we have all the information we need to be able to evaluate your abilities and experience

.

 We will read your resume and determine whether it matches the theme you are applying for. Please be specific about your abilities and experiences related to the theme.

Please describe your award history, research presentations, and coding experience as comprehensively as possible. Even if you find your prior work unremarkable, the information may be valuable in the evaluation process.
Screening Process
Assignment selection (coding test & thematic assignment) → Online interview → Final result announcement
Monday, April 24, 23:59:Application deadline

Friday, April 28:PFN sends assignments to applicants

Sunday, May 7, 23:59:Deadline for submission of assignments

Mid-May – late June:Online interview

Monday, July 3rd:Final result announcement
Salary and Benefits
Salaries
2,500 yen an hour for technical college, university, graduate school students
Working hours
Eight hours in principle. five days a week excluding Saturdays, Sundays, and public holidays.
Workplace
Hybrid work style of office and home (you may need to work in the office throughout the internship period, depending on your theme)
PFN Office is located in Otemachi Bldg., 1-6-1, Otemachi, Chiyoda-ku, Tokyo, Japan 100-0004
Others
Earphone allowance: 3,000 JPY

Travel cost: If you need to travel a long distance by plane or Shinkansen to participate in the internship, PFN will support the cost for one round trip to relocate between the Tokyo area and the place where you live.

Commuting fee support: PFN will pay for your commute to and from the office in an approved route.

Accommodation support: If you are coming from a distant area to participate in the program, PFN will provide an accommodation allowance of 5,000 yen per day for the entire period of your internship including holidays.

You need to arrange a place to stay by yourself. Reasonable weekly rental apartments ranging from 100,000 to 150,000 yen a month are available within a commuting distance to the PFN office.

Please note that the accommodation allowance is subject to taxation.