Drawing app "pixiv Sketch" and automatic coloring service "PaintsChainer" collaborate to provide a new function for automatic coloring of illustrations!
Artificial Intelligence (AI) supports the "coloring" of sketches and illustrations by providing new functions to recognize faces, clothes, and background in the image and automatically filling them with color and shading.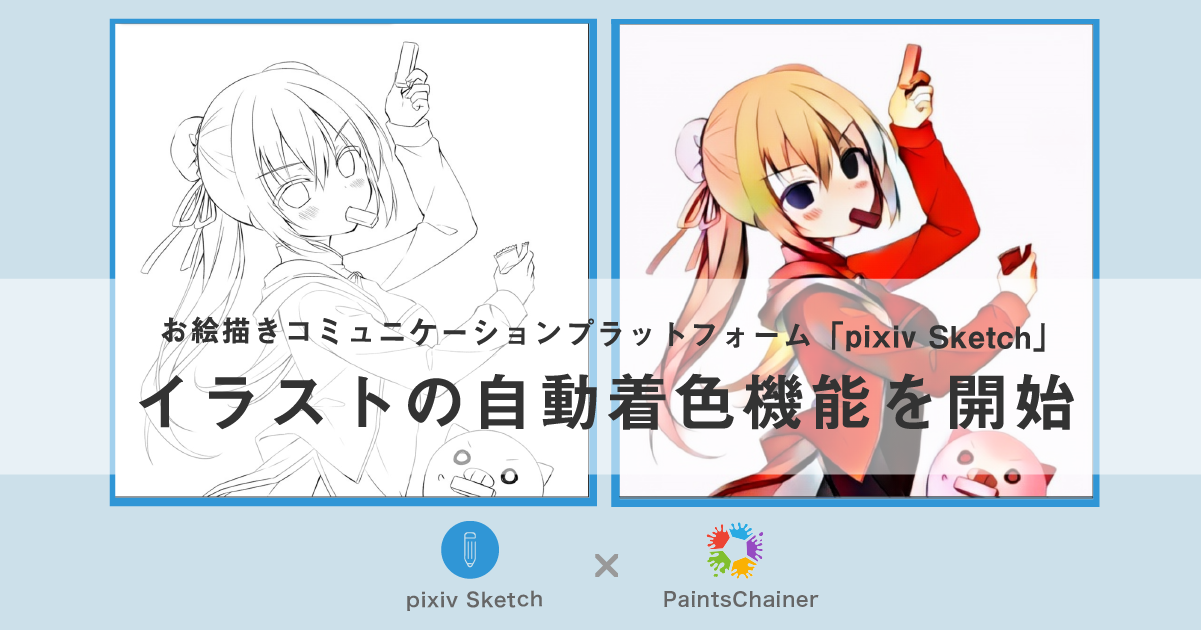 Tokyo, Japan, 24 May 2017 – pixiv Inc. (President: Hiroki Ito, Headquarters: Shibuya-ku, Tokyo) and AI startup Preferred Networks, Inc.  (President & CEO: Toru Nishikawa, Headquarters: Chiyoda-ku, Tokyo, hereinafter referred to as PFN) collaborate to add the new function of automatic coloring, realized by "PaintsChainer", to the drawing communication platform "pixivSketch", available from Wednesday, May 24, 2017.
pixiv Sketch is a communication platform that allows users to post drawings directly from devices such as PCs and smartphones. Even when relaxing or playing outside with friends, users can paint anytime and anywhere and experience communication in real-time by posting and sharing their drawings.
The new functionality added to pixiv Sketch is realized using the technology of PaintsChainer that can automatically select painting colors, trained from pairs of line drawings and colored illustrations using Chainer, a deep learning framework developed and provided by PFN.
It allows the user to perform the important process of "coloring" when producing illustrations by selecting a picture drawn on pixiv Sketch or an external image file and then simply clicking the automatic coloring button. Face, clothing, and the background of the illustration are recognized by AI and colors are automatically added. You can also put your favorite color chosen from a color palette as a hint for automatic coloring at any point on the line drawing.
pixiv and PFN will continue to provide valuable services to make drawing and painting more natural and pleasant through AI technology and research.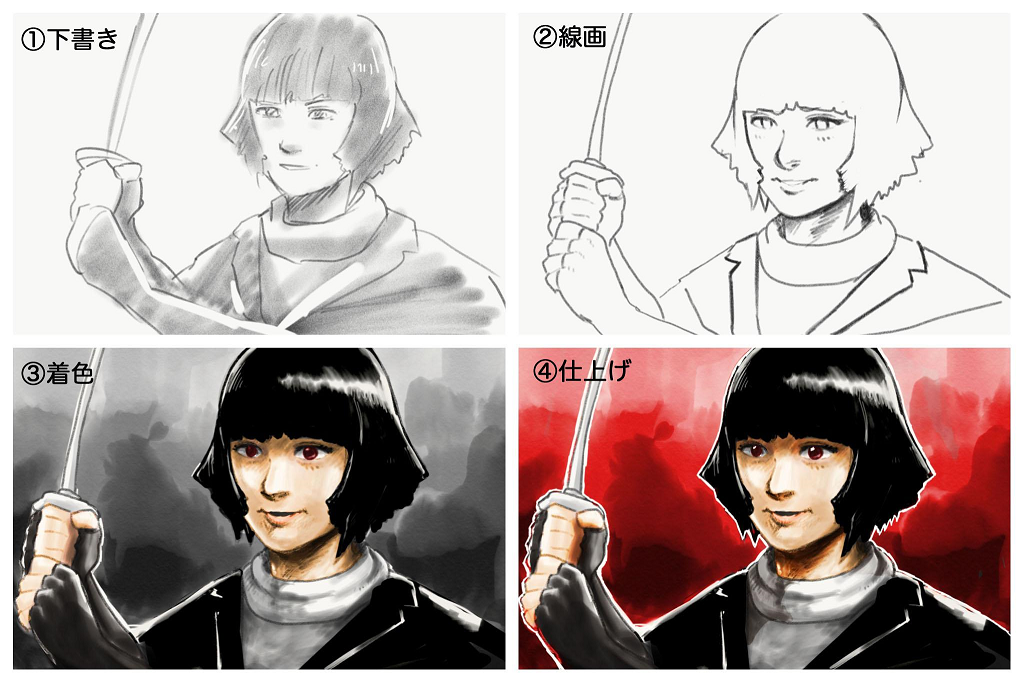 ◆ Automatic coloring function in pixiv Sketch
Release date: May 24th
Cost: free
URL: https://sketch.pixiv.net/ (Available only on Web version)
How to use the new function;
1. Draw a line drawing or select an image of a line drawing
2. Start the automatic coloring tool by pressing the "Automatic coloring" button
3. Select the coloring pattern of your choice from two different styles
4. If necessary, put color hints from the color palette to adjust the coloring
5. After specifying the colors, click the arrow button to complete the coloring process!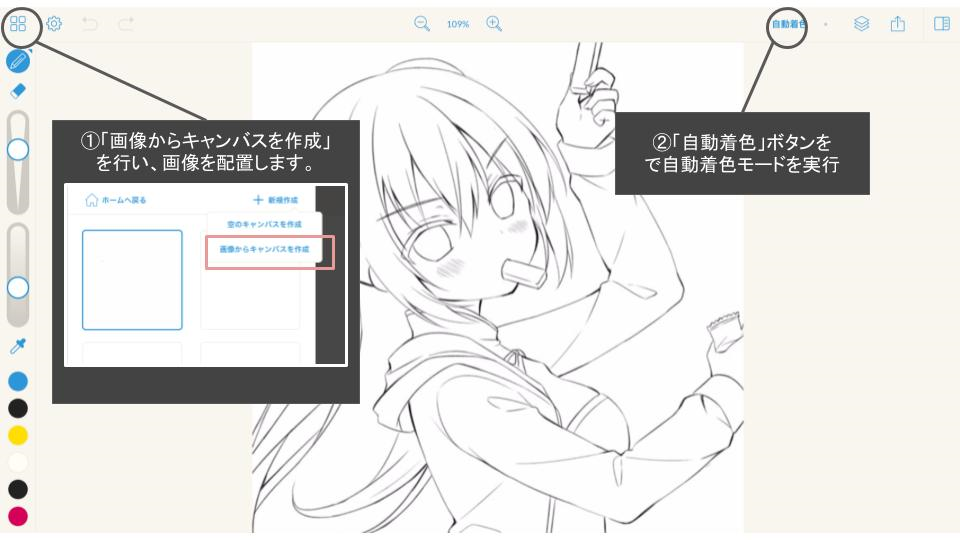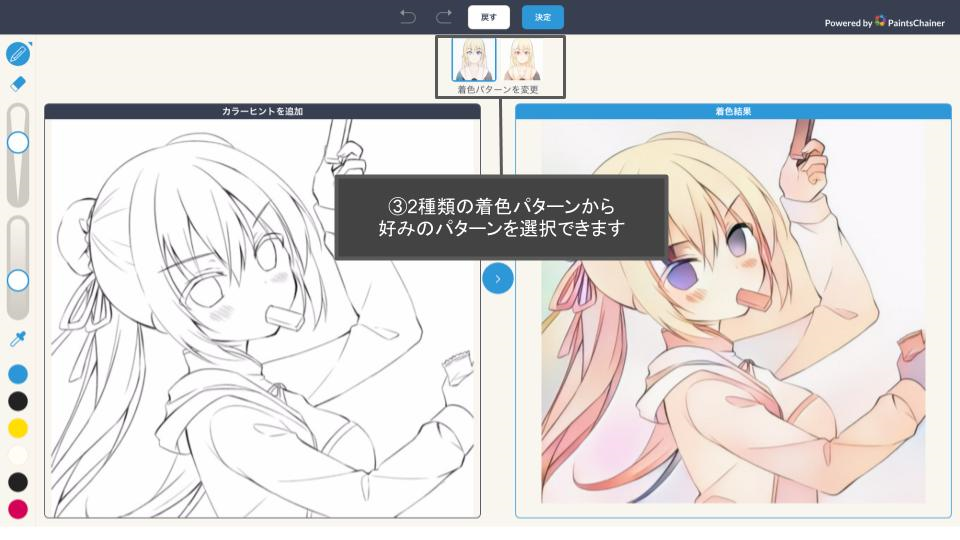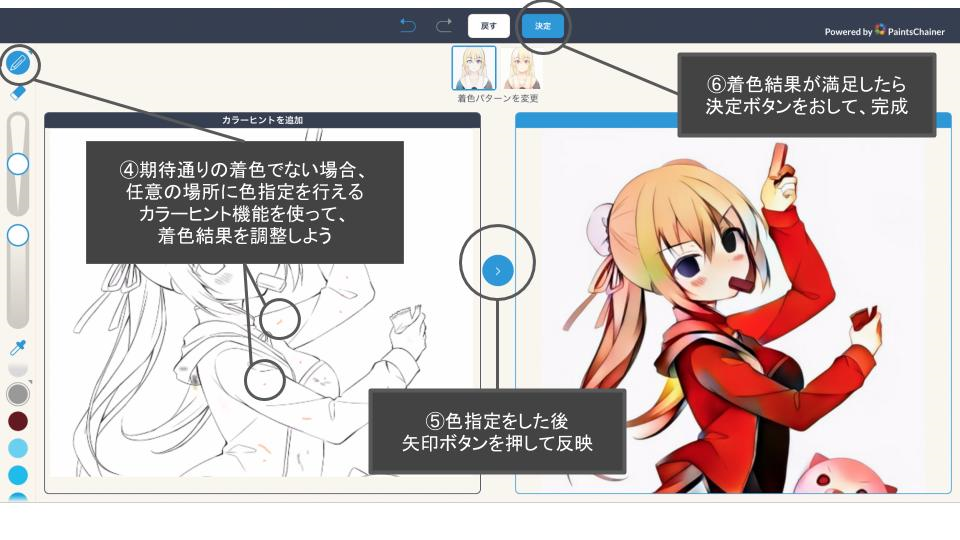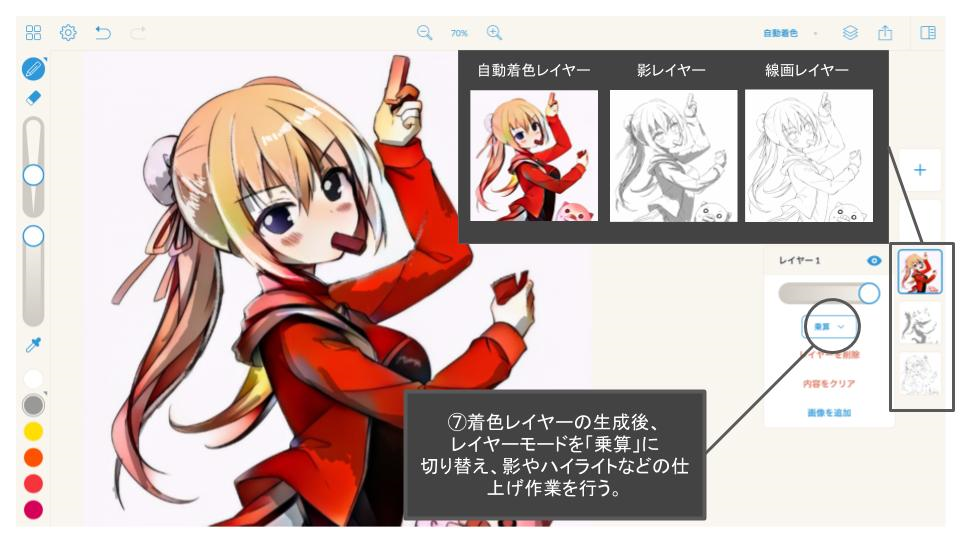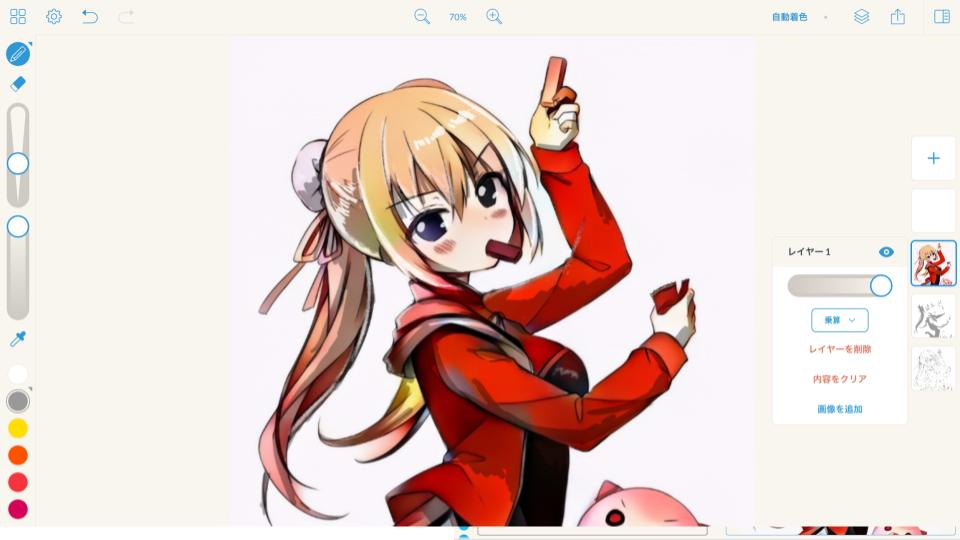 ◆ pixiv Sketch  https://sketch.pixiv.net/
pixiv Sketch is a painting communication platform launched with the desire to "make everyday paintings more casual and fun". It is a service where you can post images you've painted anytime, anywhere through devices such as PCs and smartphones.
◆PaintsChainer   https://paintschainer.preferred.tech/
PaintsChainer is developed and offered by PFN, and received had a great response on Twitter and other social media sites when the service was released in January 2017. Users can upload a black and white drawing file and have it colored automatically using deep learning technology. The user can also supply color hints to control the colorization results.
◆ About Preferred Networks, Inc. (https://www.preferred.jp/)
Founded in March 2014 with the aim of business utilization of deep learning technology focused on IoT. PFN advocates Edge Heavy Computing as a way to handle the enormous amount of data generated by devices in a distributed and collaborative manner at the edge of the network and realizes innovation in the three priority business areas of the transportation system, manufacturing industry, and bio/healthcare.
PFN develops and provides solutions based on the Deep Intelligence in Motion (DIMo) platform that provides state-of-the-art deep learning technology. PFN promotes advanced initiatives by collaborating with world leading organizations, such as Toyota Motor Corporation, Fanuc Inc., National Cancer Research Center.