Preferred Networks to Launch Computer Science Education Business
Develops Playgram programming education app, teams up with Yaruki Switch Group for classroom and online instruction in Japan
TOKYO – July 6, 2020 – Preferred Networks Inc. (PFN) is launching an education business to foster world-class talent in computer science, as deep learning and other artificial intelligence technologies are expected to become increasingly prevalent in the near future.
As the first product in the new business domain, PFN has developed Playgram™, a programming education app primarily targeting students in elementary school and above. PFN has teamed up with Yaruki Switch Group (YSG), Japan's leading education group with a diverse range of programs and over 1,700 schools, to build a programming course package using Playgram. Beginning August 2020, YSG will first pilot the package in three schools in the Tokyo area, both in classrooms and online.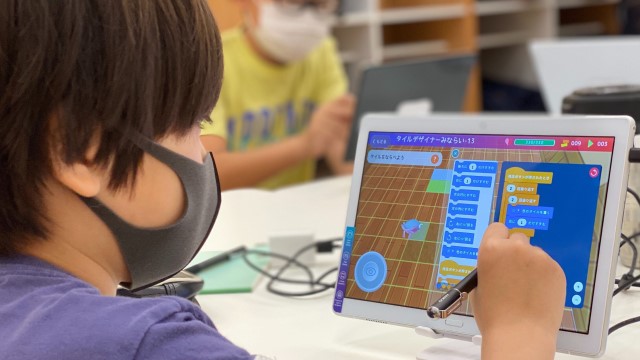 Developed by PFN's software engineers at the forefront of artificial intelligence technologies, Playgram incorporates the K-12 Computer Science Framework, a U.S. guideline for computer science education. The app will be available in Japanese at launch.
Playgram is characterized by the following features:
Bridges the gap between visual and text-based coding
Children can learn how to program step by step at their own pace, starting from block-based visual programming, then moving on to typing and text-based coding using Python.
Rich 3D interface that inspires creativity
By moving robots and flying a character in the sky in a video game-like 3D world, children can enjoy using programming to solve problems while enhancing creativity and spatial reasoning.
Adaptive learning system and user-friendly tutorials
Playgram analyzes learning data to identify the child's strengths and weaknesses, visualizes the progress and personalizes the learning experience, which helps teachers and parents give instructions even without programming knowledge.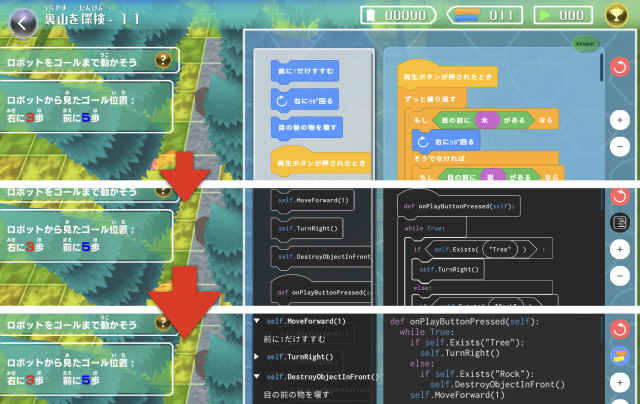 Playgram allows children to learn visual programming first and then move on to text-based coding
By combining Playgram's fun, creativity-inspiring content and YSG's proven educational method that nurtures motivation, PFN and YSG aim to foster children's problem-solving abilities and creativity. PFN plans to develop Playgram into a platform that opens up learning opportunities for new technologies including augmented reality, the internet of things and artificial intelligence.
Toru Nishikawa, Chief Executive Officer of PFN, said:
"Computers are evolving, and we must see it as an opportunity, not a threat. For the new generation to see it this way as they grow up, it is essential for us to provide them with ample opportunities now to familiarize themselves with programming at early ages and develop logical and creative thinking. As a company that breathes the latest technologies in computer science on a daily basis, PFN is in the right position to teach them how fun it is to develop programs to solve problems. We look forward to working with Yaruki Switch Group to leverage their proven pedagogical method to enable all children to acquire programming skills."
PFN has previously published free online materials to promote the use of deep learning and other artificial intelligence technologies, as well as to foster accurate understanding. By launching a for-profit education business, PFN expects to gain additional resources to develop high-quality content. Going forward, PFN aims to provide additional opportunities for people of all age groups, from elementary school children to professionals, to acquire computer science knowledge and skills.