PFN Unveils Deep Learning Accelerator MN-Core 2 and Plans for MN-Core Series-Powered Cloud Service
MN-3's computing resource to be shared with partners in spring 2023, equipment and user base to be expanded onwards
TOKYO – December 14, 2022 – Preferred Networks, Inc. (PFN) today unveiled MN-Core™ 2, the second generation of the company's MN-Core deep learning accelerator series, during the CEO Toru Nishikawa's keynote at SEMICON Japan 2022 in Tokyo, Japan.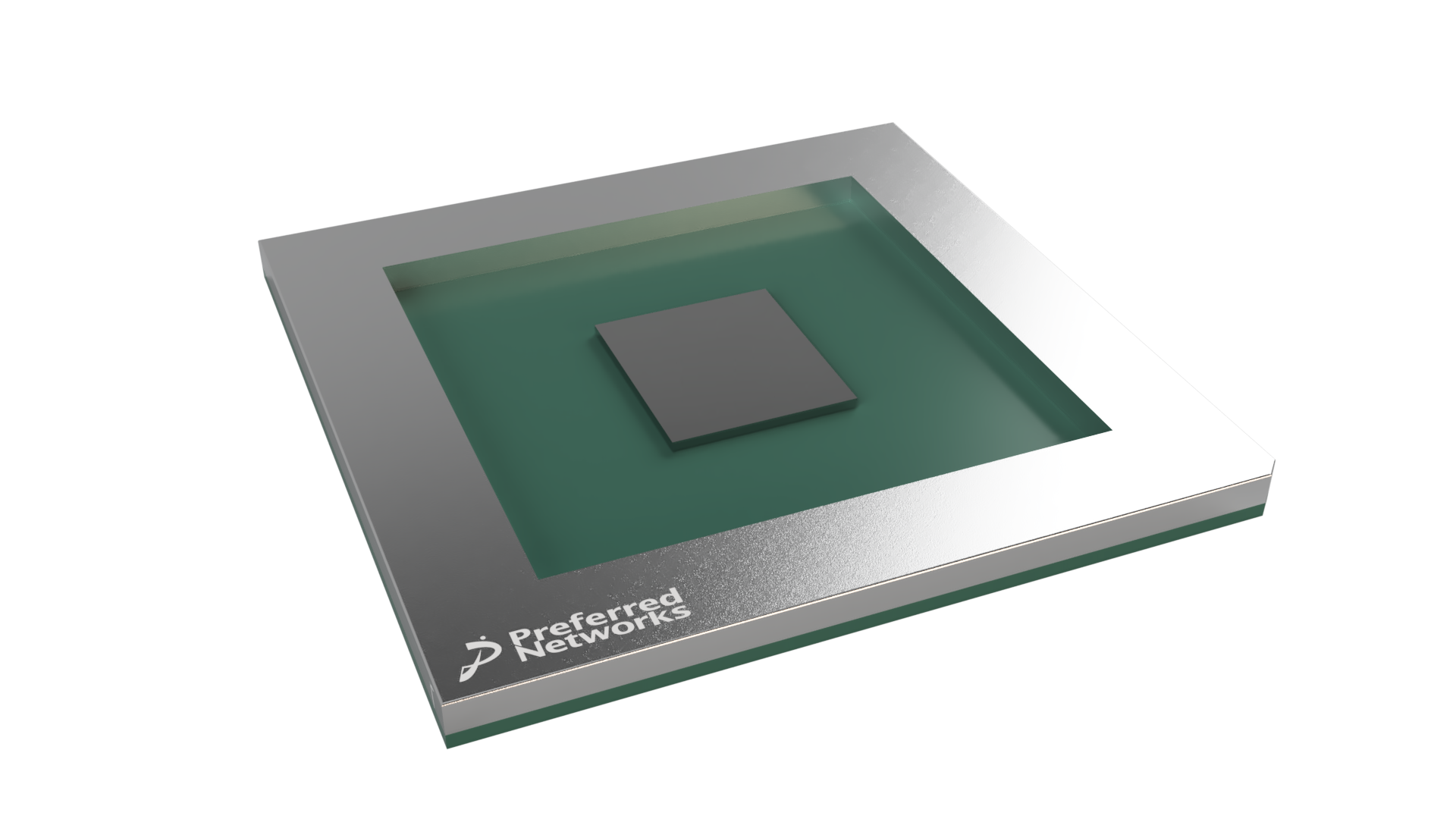 Produced using a 7nm process, MN-Core 2 features triple per-rack performance and 33% higher energy efficiency (GFlops/W) compared with the previous generation developed using a 12nm process. PFN has also confirmed that MN-Core 2 can process PFN's practical workloads such as for image recognition and materials discovery, and expects the processor will help increase the accuracy and speed of its deep learning models.
PFN plans to build an MN-Core 2-powered computer cluster named MN-4, and start operating it in the fiscal year ending January 2024. 
PFN also plans to start providing MN-3's computational resources to its partner companies beginning the spring of 2023. Going forward, PFN expects to provide the computational resources of the MN-Core series as a cloud service to a wider user base.
"Since we began operating MN-Core-powered MN-3 in 2020, we have made some significant achievements in practical deep learning workloads using the supercomputer and our software stack," said Toru Nishikawa, Chief Executive Officer of PFN. "Although we have limited the use of our supercomputers to our own projects, we will soon deliver the benefits of the MN-Core series's world-class energy efficiency to our partners, and then to other companies."
PFN developed MN-Core in response to the growing and diversifying needs for large-scale computing for deep learning in multiple industries. PFN has used the MN-Core-powered supercomputer MN-3 internally to accelerate deep learning for materials discovery, robotics and other practical purposes. PFN continued pursuing accuracy and speed of its deep learning models, which lead to the development of MN-Core 2, MN-Core's successor that is smaller and more energy efficient than its previous model.
About MN-Core Series
Jointly developed by PFN and Professor Junichiro Makino's research team at Kobe University, the MN-Core™ series of processors are optimized for matrix operations that are essential for deep learning. To maximize the number of arithmetic units on the MN-Core chip, other functions such as network control circuits, cache controllers and command schedulers, are incorporated in the compiler software rather than the hardware, achieving highly efficient deep learning operations while keeping the costs down. MN-3, PFN's supercomputer powered by MN-Core, has topped the Green500 list of the world's most energy-efficient supercomputers three times between June 2020 and November 2021.