ENEOS and PFN Begin Continuous Operation of AI-Based Autonomous Petrochemical Plant System
TOKYO – August 7, 2023 – ENEOS Corporation (ENEOS) and Preferred Networks, Inc. (PFN) announced today that their artificial intelligence (AI) system, which they have been continuously operating since January 2023 for a butadiene extraction unit in ENEOS Kawasaki Refinery's petrochemical plant, has achieved higher economy and efficiency than manual operations.
Jointly developed by ENEOS and PFN, the AI system is designed to automate large-scale, complex operations of oil refineries and petrochemical plants that currently require operators with years of experience.
The new AI system is one of the world's largest for petrochemical plant operation according to PFN's research, with a total of 363 sensors for prediction and 13 controlled elements. The companies co-developed the system to improve safety and stability of plant operations by reducing dependence on technicians' varying skill levels.
Following the successful two-day trial of autonomous operation as announced in December 2021, the two companies conducted repeated tests for the butadiene extraction unit. During these tests, the AI system continuously monitored 13 key operational factors such as internal temperature, pressure, flow rate and product conditions while it adjusted 9 valves simultaneously. The results showed that the AI system stabilized the whole unit's operational changes due to material throughput and other factors, and made a significant contribution to its economy and efficiency.
The two companies are also developing autonomous AI systems for atmospheric distillation units and other parts of petrochemical plants in addition to butadiene extraction units, with plans to deploy the systems to other ENEOS refineries and later sell them as a solution package to external parties.
Through this collaboration, ENEOS and PFN will also support the United Nations' Sustainable Development Goals including Goal 9 ("Build resilient infrastructure, promote inclusive and sustainable industrialization and foster innovation").
Butadiene extraction unit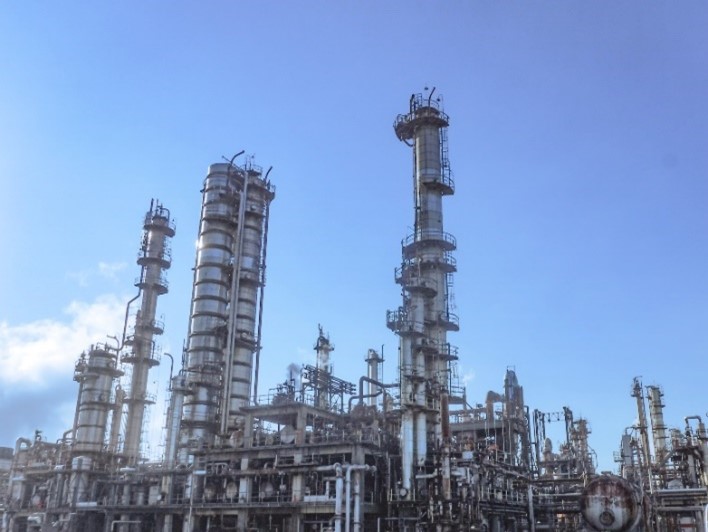 AI-based autonomous plant operation

Stability of key operational factor (product property value) achieved by AI-based autonomous plant operation system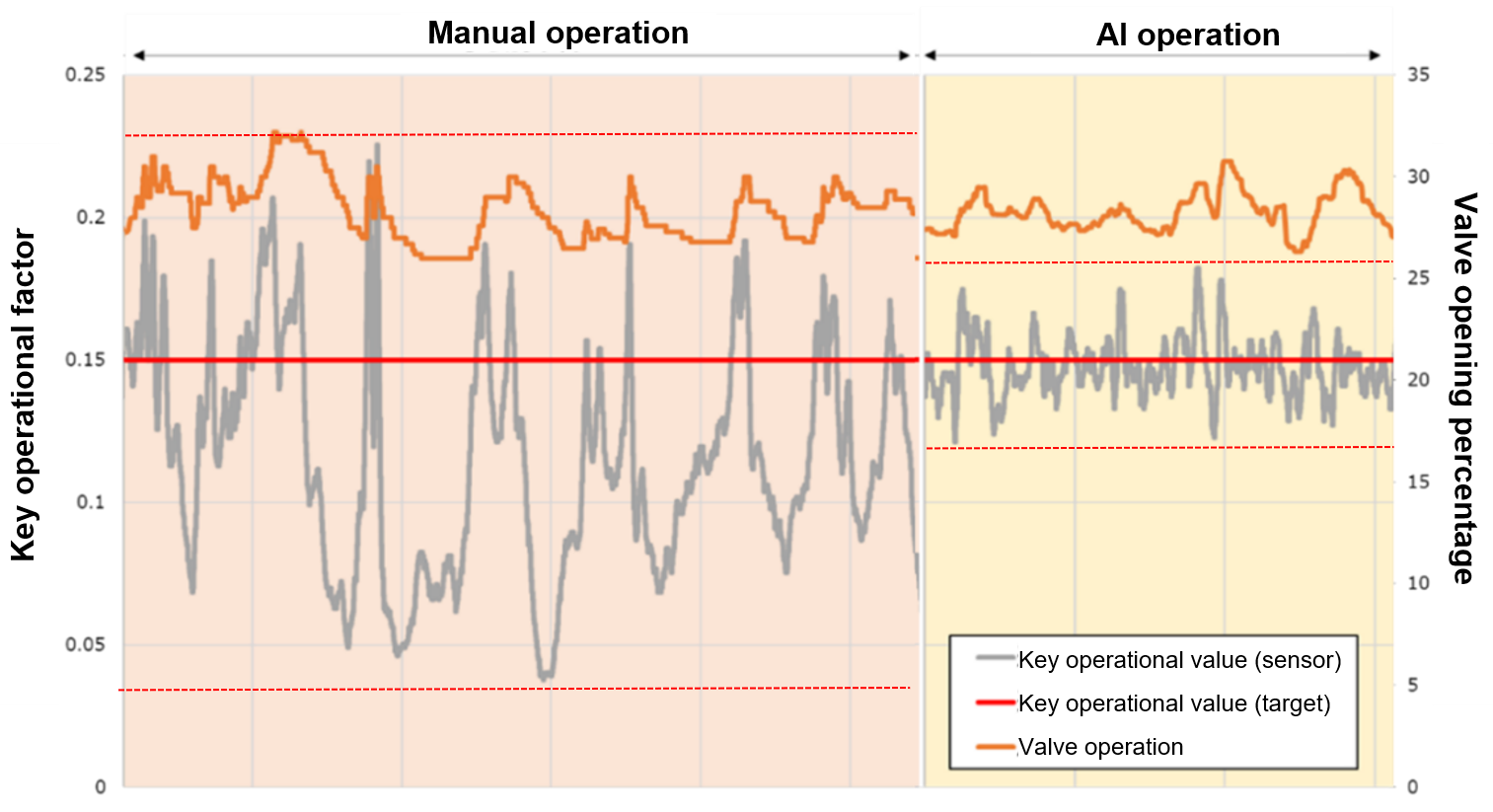 The AI system successfully controlled the stability even under external disturbances by maintaining the key operational value close to the target value.