PFN's MN-3 Deep Learning Supercomputer Achieves Energy Efficiency of 39.38 GFlops/W, Tops Green500 for Third Time
Unveils plans for new processor MN-Core2 (provisional name) at SC21 conference
TOKYO and KOBE – November 16, 2021 – Preferred Networks, Inc. (PFN) and Kobe University announced today that MN-3, PFN's deep learning supercomputer, has achieved an energy efficiency of 39.38 gigaflops-per-watt (GFlops/W) and topped the latest Green500 list of the world's most energy-efficient supercomputers for the third time, following June 2020 and June 2021. The new achievement is 32.59% above MN-3's previous record of 29.70 GFlops/W from the June 2021 Green500 list. Powered by MN-Core™, a highly efficient custom processor co-developed by PFN and Kobe University specifically for use in deep learning, MN-3 started operation in May 2020 on a trial basis.
At the ongoing SC21 supercomputing conference in St. Louis, Missouri, PFN (booth #1521) has unveiled its future plans including MN-Core's successor, provisionally named MN-Core2. PFN has begun evaluating the performance of MN-Core2's application-specific integrated circuit (ASIC) and plans to build a supercomputer equipped with the new processor in 2023.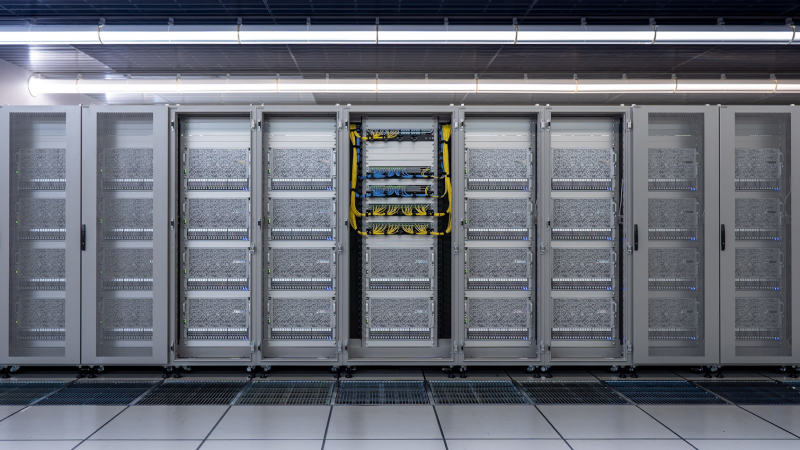 PFN's MN-3 deep learning supercomputer
The system used for MN-3's performance measurement consisted of 32 nodes and 128 MN-Core processors. Although MN-Core as hardware has been unchanged since PFN began operation in May 2020, PFN continued to streamline the software stack and improve the interconnect between MN-Core processors, which resulted in a 19.70% increase in computing performance and a 32.59% increase in energy efficiency compared with the June 2021 record.
In addition to improving the HPL (High-Performance Linpack) performance, PFN has made significant progress in MN-3's computing performance for practical deep learning workloads with a specialized compiler for MN-Core. PFN plans to continue improving hardware and software for MN-Core and MN-3 for their use in research and development for image recognition, materials simulation and more.
"Built on the philosophy that the hardware's potential can be maximized through software, MN-Core gives the software maximum control over hardware," said Yusuke Doi, VP of Computing Infrastructure at PFN. "We have found that efforts on the software side can unlock MN-Core's enormous computing potential that was previously unthinkable for any hardware made on the TSMC 12 nm process. We will bring together PFN's software expertise to continue developing MN-Core and its successor MN-Core2, which we hope will help us apply deep learning to multiple industries and make high-performance computing greener."
The comparison of systems used for measurement and their respective performance are as follows.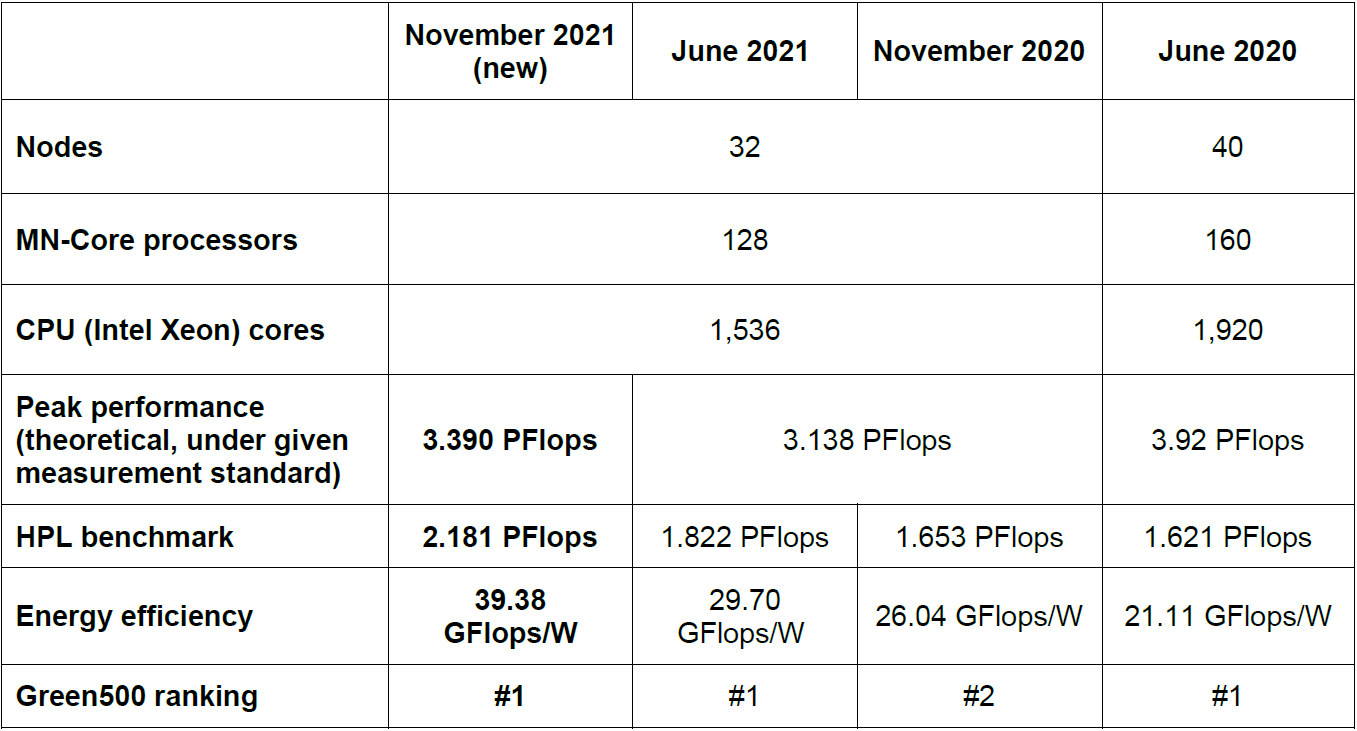 MN-3 entry on Top500: https://www.top500.org/system/179806/
About PFN's supercomputers: https://projects.preferred.jp/supercomputers/en/ 
Note: The TOP500 entry states that MN-3 has 1,664 cores. This number consists of 128 MN-Core processors, counted as one core each, and 1,536 Intel Xeon processors. MN-Core performs most of the computations for the HPL benchmark measurement.