PFN and pixiv to Provide Automatic Manga Coloring Service to Companies on Trial Basis
Deep learning-based Petalica Paint for Manga can reduce over 50% of labor time
TOKYO – May 28, 2021 – Preferred Networks, Inc. (PFN) and pixiv Inc., the operator of an online artist community, today launched Petalica Paint™ for Manga, an automatic manga coloring service powered by PFN's artificial intelligence technology, to selected companies on a trial basis.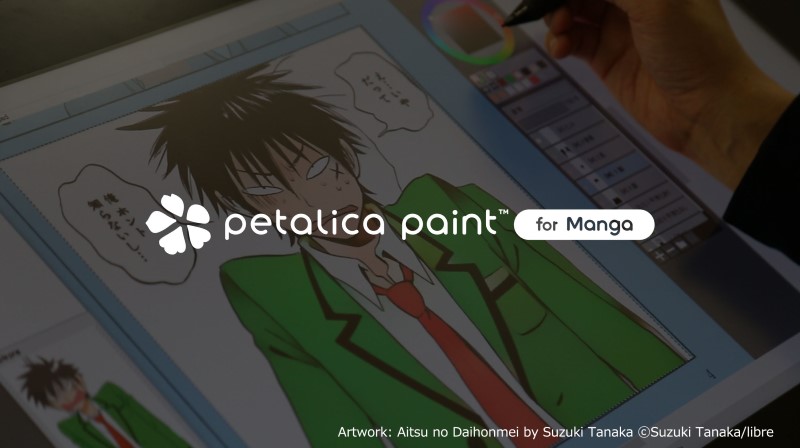 Petalica Paint for Manga automatically colorizes black-and-white manga characters when given a pre-colored model image. The artist can make modifications to the coloring with the "color hint" function. Petalica Paint for Manga automatically separates hair, clothing, skin, eyes, background and other elements into different layers and saves them in the industry-standard Adobe® Photoshop® data (PSD) format. Users can further fine-tune and touch up the artwork with highlights and shadows after coloring it with Petalica Paint for Manga.
Pixiv's internal tests showed that Petalica Paint for Manga can reduce over 50% of the manual coloring work. The service also adjusts color consistency throughout the work for unified quality, allowing artists to dedicate more time for other enhancements. With Petalica Paint for Manga, Pixiv and PFN intend to assist companies that aim to expand their readership worldwide with high-quality, full-color manga, which is fast becoming an international standard.
The companies that are introducing Petalica Paint for Manga on a trial basis at launch are Whomor Inc., Renta! (Papyless Co. Ltd.) and Dai Nippon Printing Co., Ltd.

PFN and pixiv teamed up in November 2019 to develop new services for empowering creative minds and to jointly operate Petalica Paint, an online automatic coloring service originally developed by PFN in January 2017. The two companies developed Petalica Paint for Manga based on the original Petalica Paint system and plan to provide the technology as a full service, with possible availability to individual consumers in the future.