PFN Launches Crypko Anime Character Art Generating Platform Internationally
Crypko now available in English and Chinese;
Supports payments from Japan, South Korea, Greater China and United States
TOKYO, June 29, 2022 – Preferred Networks, Inc. (PFN) today launched English and Chinese (Simplified) versions of Crypko™ (https://crypko.ai), a deep learning-based platform that generates anime-style character art, which PFN launched in Japan in April 2022. PFN has also expanded the regions where payment on Crypko is supported, to include Japan, South Korea, Greater China and the United States.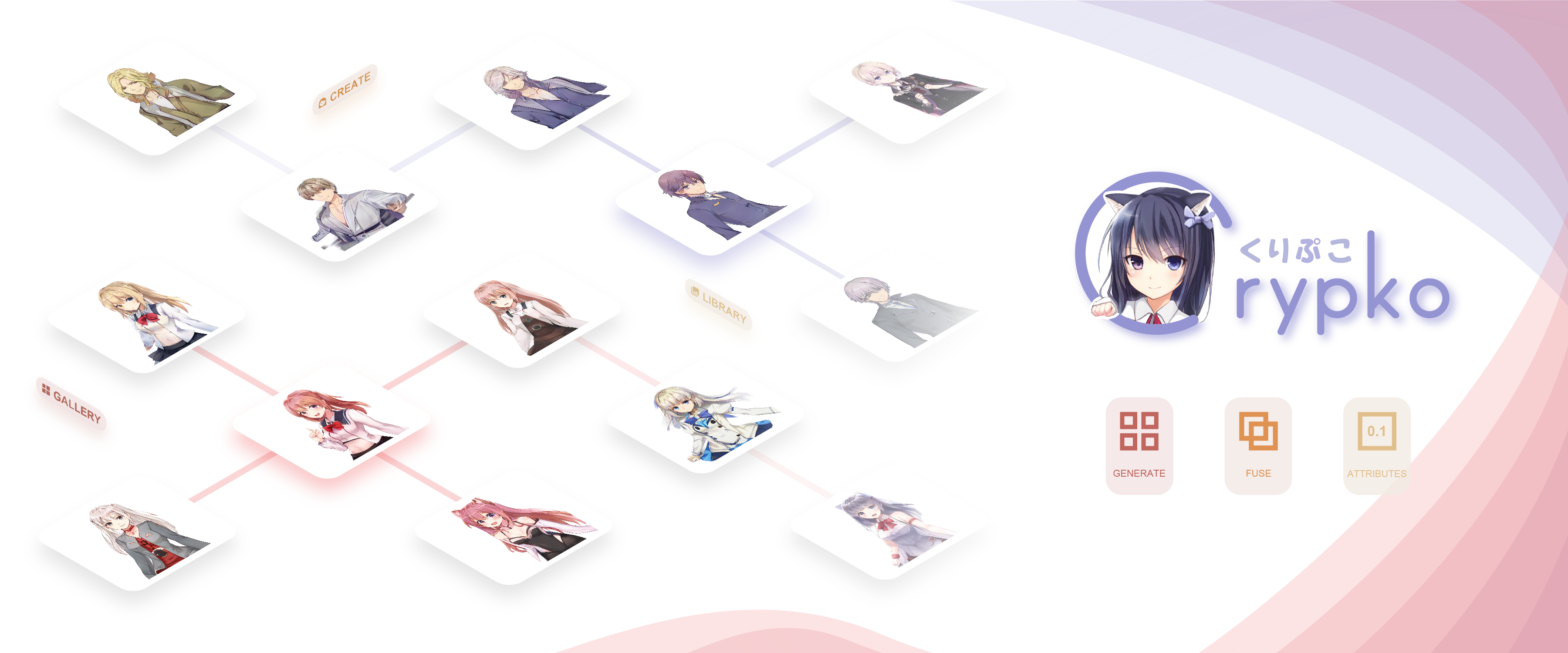 Crypko is a web browser-based platform that allows users to generate faces or upper bodies of anime-style characters with a similar quality as professionally drawn artworks. Crypko users can then fuse characters or edit the hair color, facial expression, and other attributes to their liking. They can also make a library of their favorite characters made by other Crypko users as well as themselves.
"We developed Crypko so that anyone with a creative mind – even with limited time and skill for drawing – can create their own character art and expand their ideas," said Masaaki Fukuda, VP of Consumer Products at PFN. "With Crypko, we hope to suggest new ways to harness creativity and make it easier than ever for anyone to enjoy visualizing their ideas."
Powered by deep learning-based generative adversarial networks (GAN), Crypko was first developed in 2018 as a model that can generate face illustrations. The latest sixth generation can generate upper bodies. Since the Japan launch in April 2022, over 50,000 users have registered on Crypko.
On Crypko, users can consume the in-app currency named Crypko Points (CPs) to:
Generate 10 characters at a time (faces or upper bodies)
Fuse two Crypko-generated characters and generate five that inherit the original characters' features
Edit more than 30 attributes including hair color and facial expressions
Without consuming CPs, Crypko users can:
Save and publish characters they made on their libraries, and download them
Add other Crypko users' characters to their favorites and follow other users
Crypko currently offers a Freemium plan with no monthly fee and a Standard plan with a set fee for each region.
 

Freemium plan

Standard plan

Monthly fee

Free

Varies depending on region
See: https://crypko.ai/plans

Crypko Point(CP)

100CPs maximum
1CP gained every 90 minutes

1,000 CPs maximum
1CP gained every 5 minutes

Generative model
   Freesia (Upper body)

   Erica (Face only)

–

✓

✓

✓

Fusion

✓

✓

Attribute change

✓

✓

Image size and format

1024×1024
JPG

2048×2048
JPG or PNG

Downloaded images

With watermark

Without watermark
Although commercial use of Crypko artworks is not permitted under the Freemium or Standard plan, PFN plans to offer a new plan for illustrators, game designers and other professionals who wish to use Crypko for character design or saving time.
Screenshots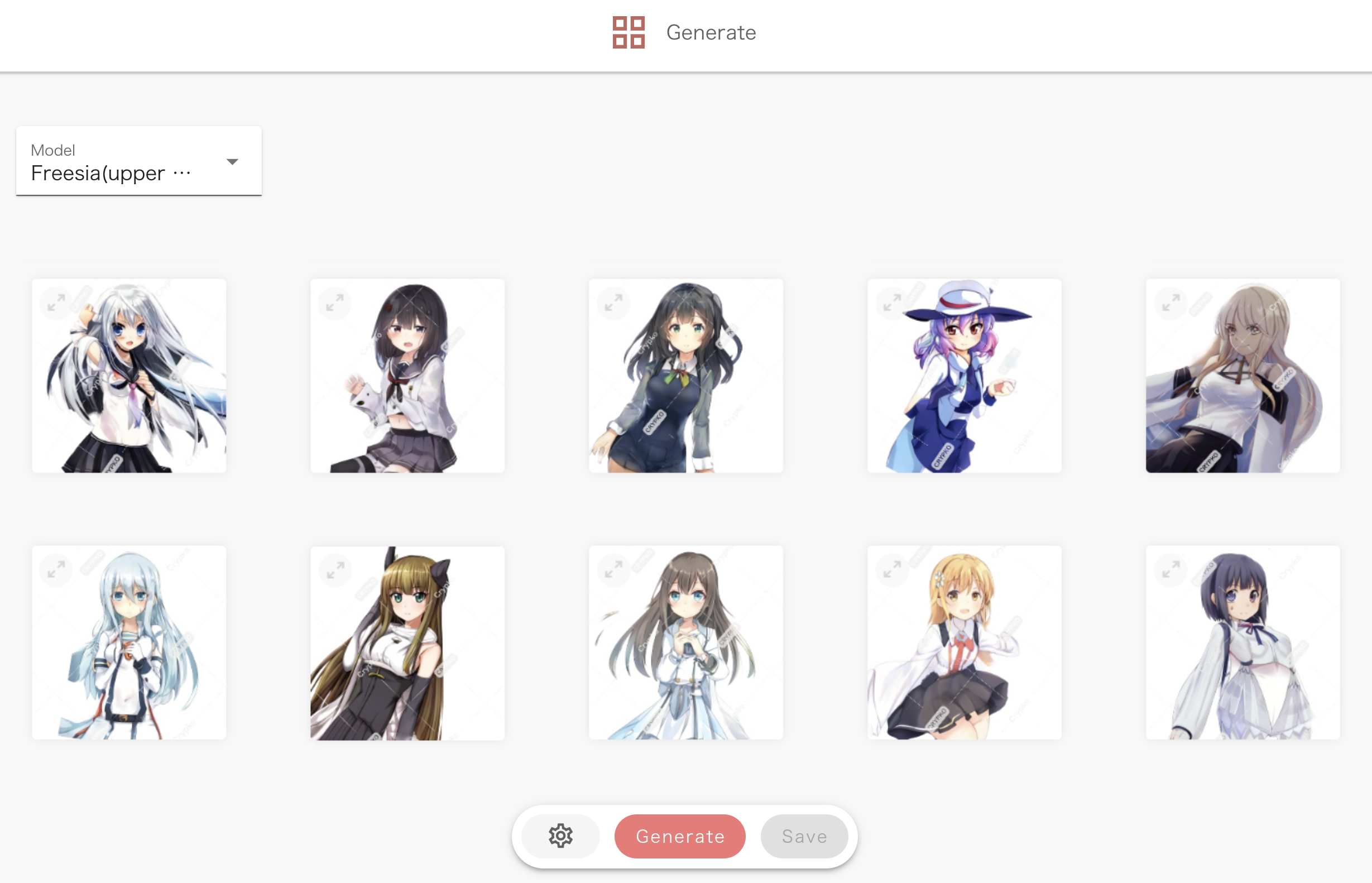 10 images generated with Crypko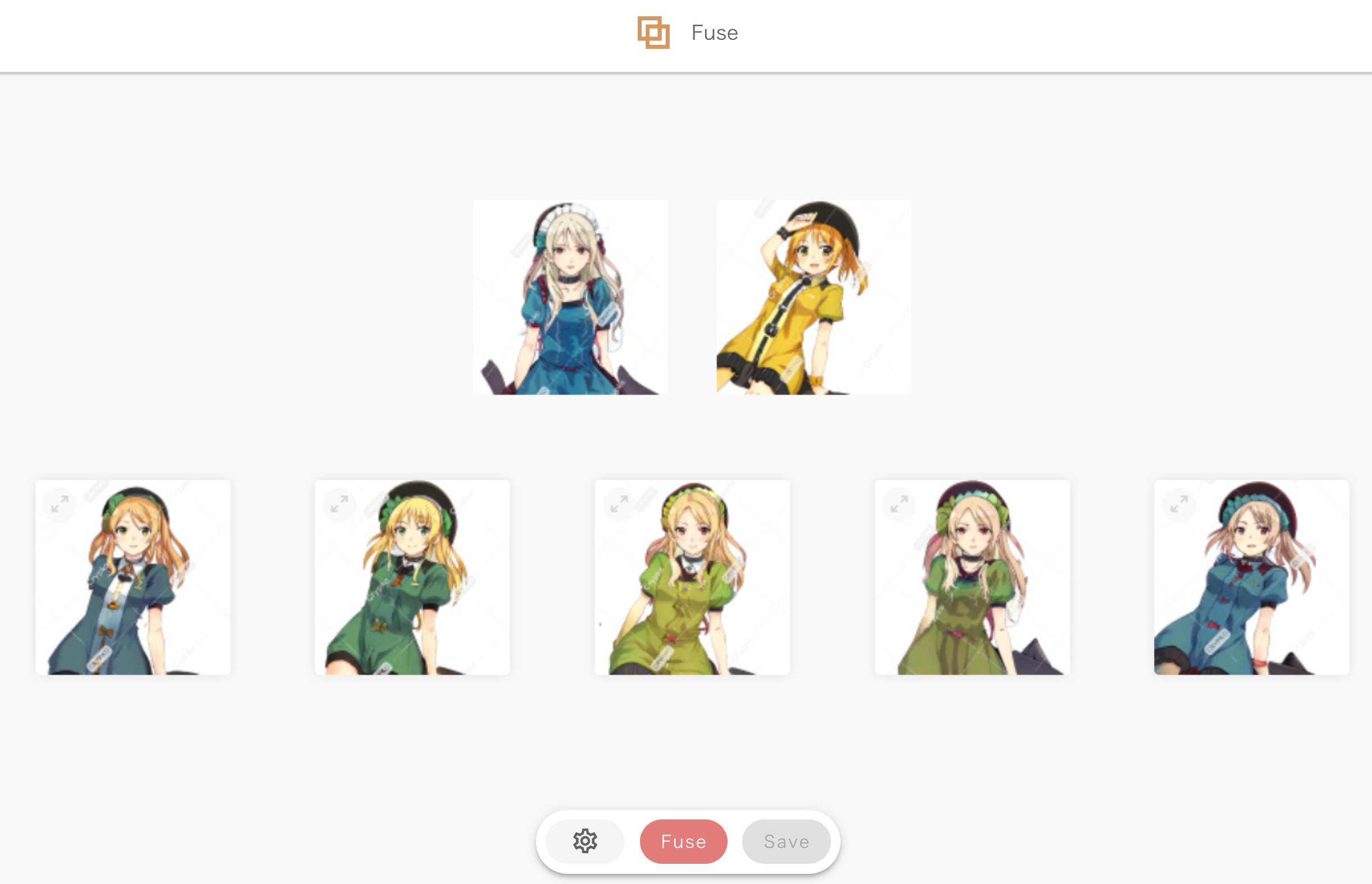 2 images (upper) fused into 5 images (lower)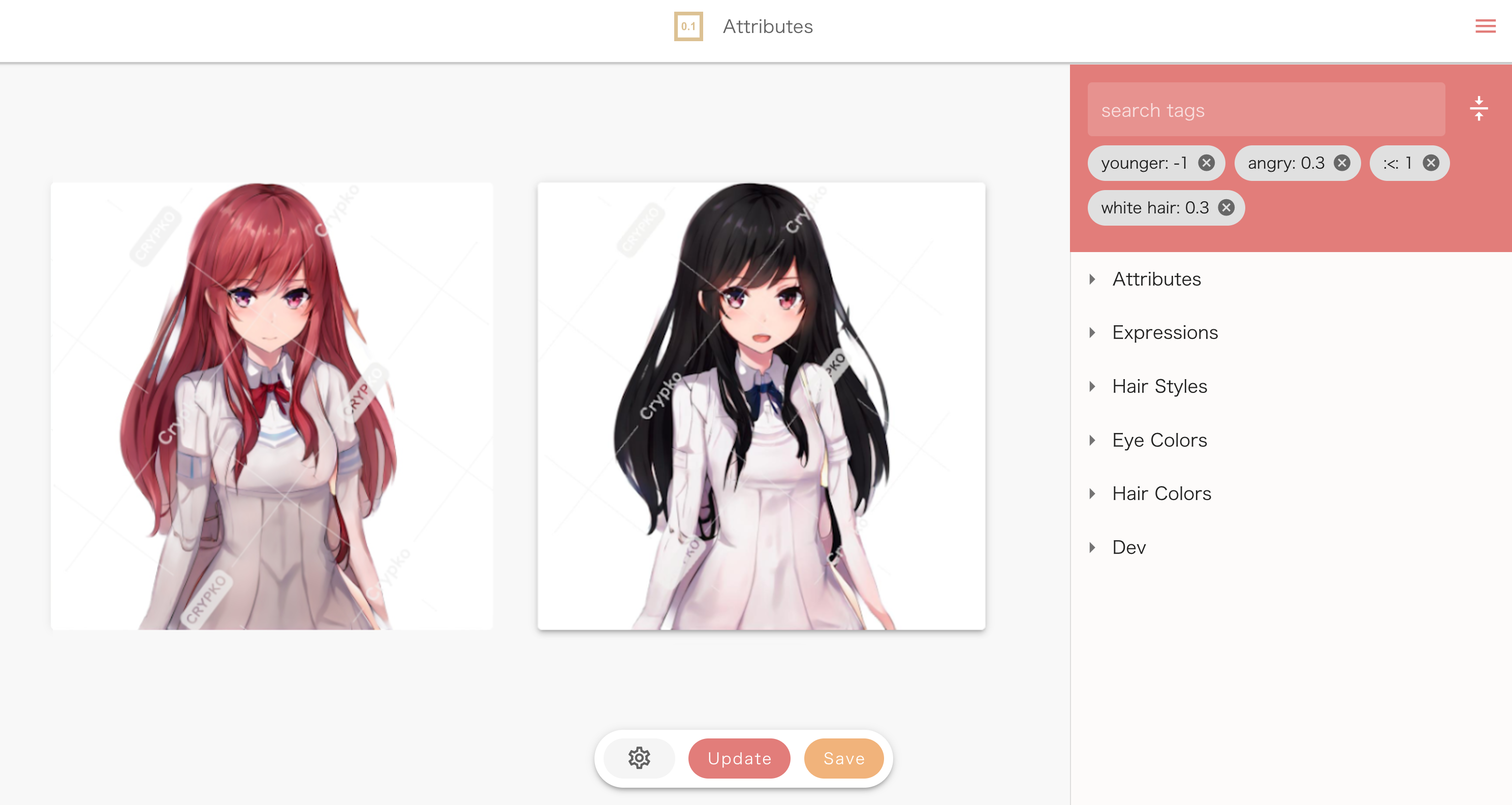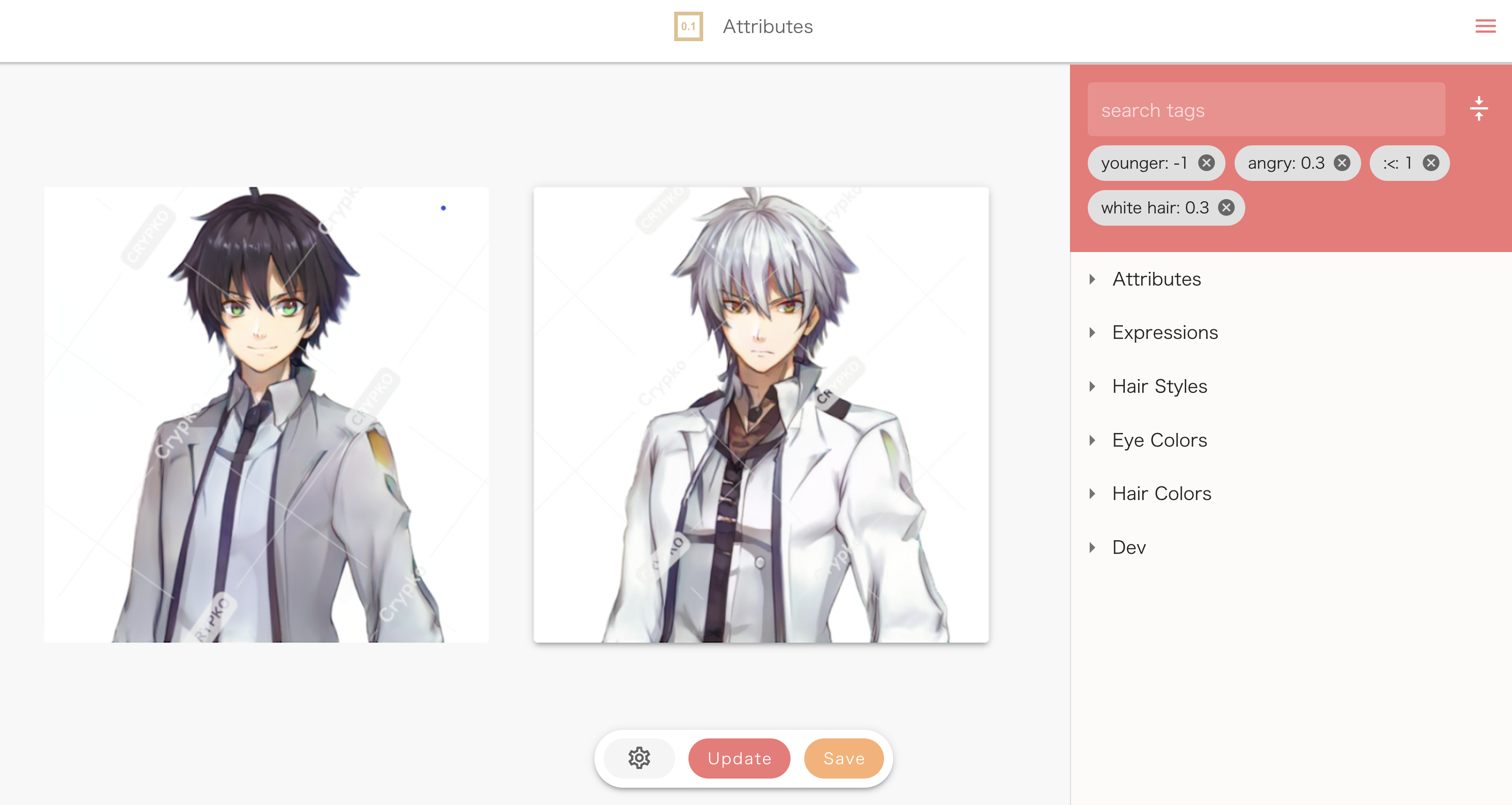 Characters before and after attribute changes